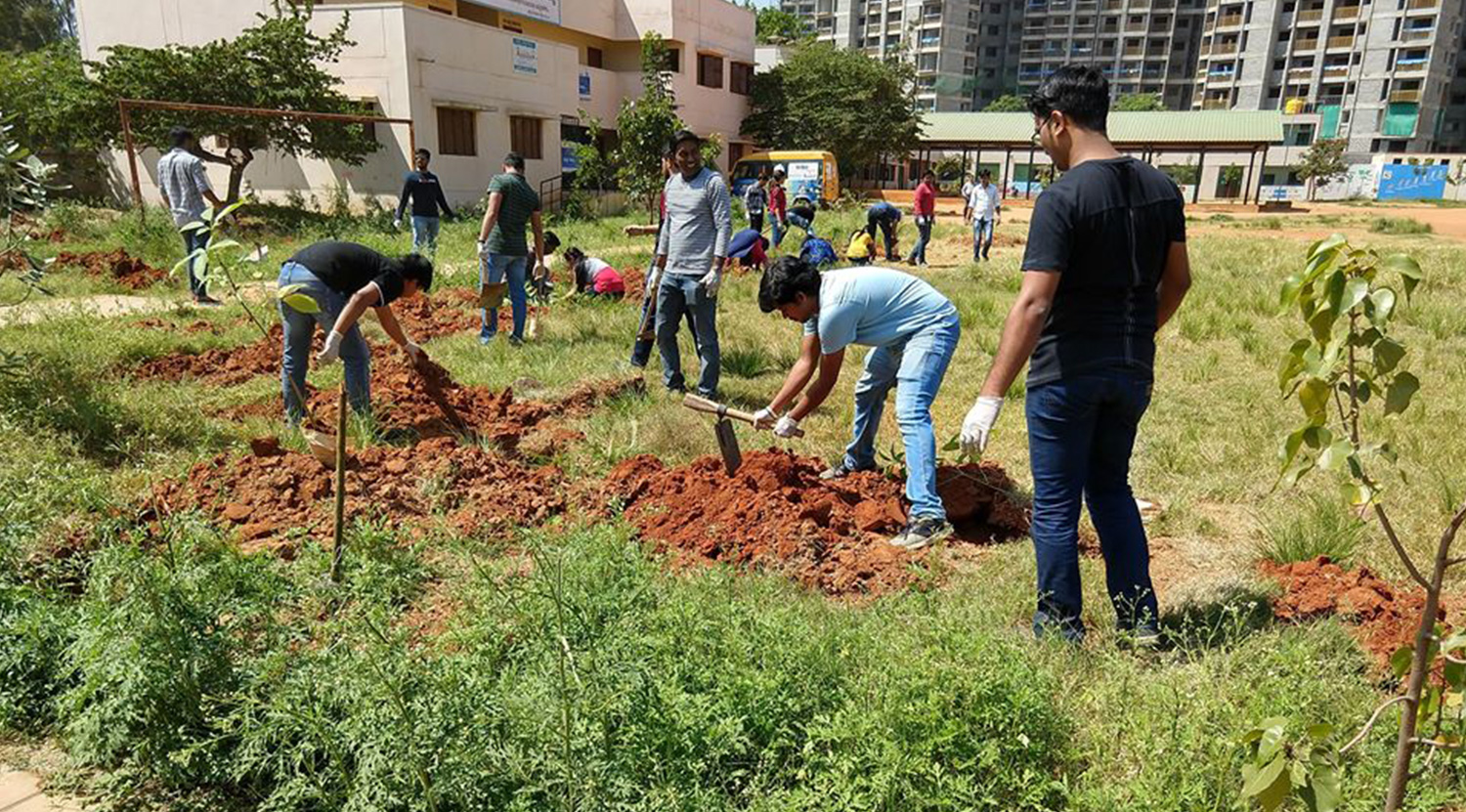 Make a difference with Eco Watch
What's this about?
Eco Watch India was established with the objective of spreading the message of environmental conservation through outreach activities that are aimed at building awareness about environmental issues among students, organisations, corporations and communities. It was to create an eco-conscious culture in urban and rural areas. 
Volunteers may work on Environmental Education Awareness, Field Research, Eco-Restoration and Conservation Programmes or Environmental Communication Packages, and consequently engage in a range of activities conducted by Eco Watch, including: 
The Green School Project
The Green School Project is a comprehensive project working towards sensitizing students and youth on environmental management and natural resource conservation, empowering local communities/stakeholders to address the environmental issues and strengthen urban ecological security.
Project Green Karnataka
Eco Watch is actively focused on Urban Forestry initiatives. Project Green Karnataka has been initiated since 2008 with a range of activities aiming at tackling the acute shortage of natural resources in Bengaluru by regaining the city's green cover.
Conservation of Tropical Fruit Trees
The Western Ghats are a biodiversity hotspot and also a major source of livelihood for millions who live in and around the region. However, the drastic decline of natural resources has affected the economic well-being of the people, especially of farmers and dependent forest communities. This project aims at identifying different varieties of flora, documenting traditional knowledge, and helping the community rebuild traditional practices and thereby adding to their economic independence. 
Interested volunteers may fill up a form here : http://www.ecowatchindia.org/volunteers 
Who's behind it?
Based in Bengaluru, Eco-Watch was established in 1998 by Suresh Heblikar, a noted filmmaker and environmentalist with the objective of spreading the message of environmental conservation through relevant, focused yet diverse programmes and activities.
Where: Multiple locations across Bangalore
Contact Number: +91 8022453422
E-mail: [email protected]
Follow them here: