A week-long analysis of this correspondent's trash can reveals the gap between how sustainable he thinks his household is and how sustainable it actually is.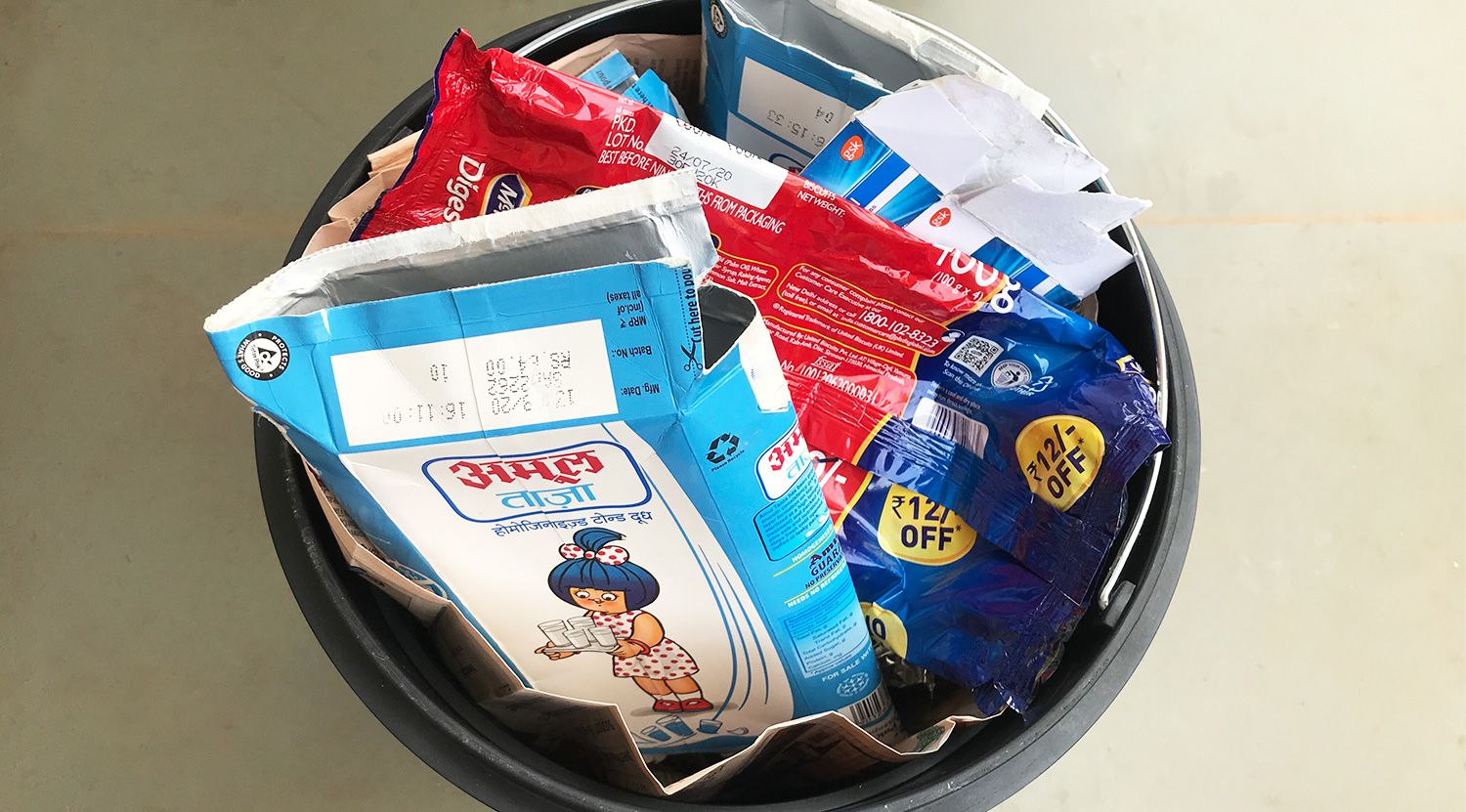 Image Source: Ethico India
I think of myself as a conscious consumer, and I thought I was doing a decent job at pushing my family of four to change their ways too. A chance encounter with the entrails of our dustbin, however, shattered all such illusions. As I sat emptying my dustbin, hunting for an important receipt that probably ended up in there, I was appalled by the sheer amount of trash we had produced in just two days. Perturbed and confused, I decided to catalogue my household's trash for a week to figure out how we produced so much waste.
I won't list every item that went into the trash — that might end up being a case of TMI — but I am certainly listing the ones that occupied a lot of space, and the ones that came as a surprise.
Things that comprised a large portion of my weekly household trash:
Milk and bread packets
Assorted FMCG wrappers
Plastic grocery packets (from lentils, jaggery, etc.)
Wet kitchen waste
Sanitation waste
Amazon packaging material
Things that surprised me:
The number of biscuit wrappers
Bits and pieces of paper waste such as receipts
Discharged batteries
I racked my head to try and understand how I could reduce this waste. The solutions seem obvious — don't buy milk in plastic packets, stop buying biscuits and other FMCG products, buy groceries from your local store and take your own plastic containers, and/or don't order on Amazon — but are, in fact, notoriously difficult to implement. Buying milk in plastic packets is affordable and convenient. Buying milk from a local dairy store costs nearly twice as much, TetraPak milk is no more eco-friendly, and having milk dropped to my doorstep in glass bottles has its own heavy logistics-related carbon footprint.
Stop buying biscuits and other FMCG products? My parents love Parle-G — they eat four biscuits each per day — and it's difficult to replace them with a home-baked alternative (trust me, I've tried). Replacing other FMCG products like soap, shampoo, sunscreen, toothpaste, toothbrushes, detergent with sustainable, effective, and affordable alternatives is not the easiest, owing to the ubiquity of plastic packaged options and the paucity of sustainably-manufactured ones.
Plastic grocery packets are a tricky one. We buy all our groceries locally, reusing the same plastic bags on and on, but a good number of things come pre-packaged in heat-sealed packets, while some stuff like vegetable oil, jaggery, and good-quality salt is usually only sold in branded plastic packaging.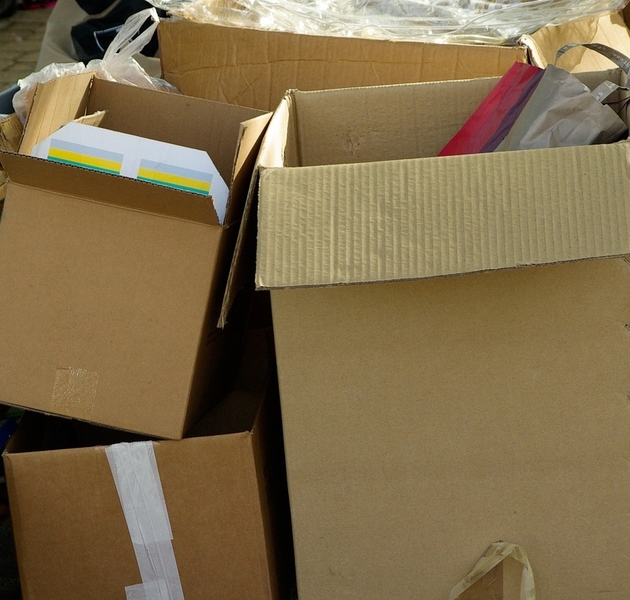 Now, coming to Amazon packaging — this one can definitely be cut down. We all succumb to the convenience every now and then, especially for things that we cannot get within walking distance of the house, but herein we can strive to reduce our consumption.
There were nevertheless changes I thought we could make as a household to cut down on waste. Here's how I've broken it down:
Even if you have to buy milk in plastic packets, it is imperative you send these packets off for recycling (after rinsing them). Usually made using virgin LDPE, these packets are the gold standard for recyclable plastics.
When we buy Parle-G, we buy it in a family pack, which, as it turns out, contains smaller individually packed sets of biscuits inside, thus increasing the total amount of plastic packaging. Oddly enough, buying several individual smaller packs is less plastic-waste-producing than buying one large pack.
For other FMCG products, I plan on finding more sustainable alternatives. They might not be lining supermarket shelves, but in this day and age of ubiquitous e-commerce, they are usually just a few clicks away. It's also important to keep in mind that with plastic packaging, the better the packaging looks, the worse it usually is for the environment. Fancy plastic packaging is usually a collection of different single-layer plastics, rendering it virtually unrecyclable. For quick reference, check the resin code mentioned on the package. Resin codes are the numbers inside a triangle made with arrows that denote the type of plastic used. Try buying products with resin codes 1, 2, 4 or 5; the rest are hard to recycle.
Paper waste can be cut down by opting to not take receipts and credit card payment slips.
Discharged batteries are better off handed to your local scrap shop for recycling than tossed in the bin.
Bread can be baked at home — it's very satisfying. And kitchen waste can be composted, which I have started doing. The composing of wet waste is additionally beneficial because it obviates the need for plastic bin liners, allowing me to line my bin with newspaper instead. You can also readily buy newspaper bin liners from Ethico's shop.
Now, to the most important point of all. I realised that while I could make all the changes in life needed to be more sustainable, it will all be in vain if my family continues doing what it has been doing thus far. So, I am going to be roping in my sibling and parents, and talking to them about how we can all start being more conscious.
Analysing my trash taught me two things: being trash-free is difficult and expensive, but a bit of observation, deliberation, and common sense can go a long way in reducing the amount of waste your household outputs. Also, all ideas and inputs that could help me reduce my waste are more than welcome. Comment away, readers!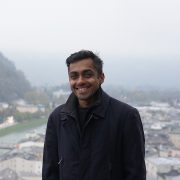 Siddhant Ghalla
Siddhant brews his own kombucha, tries to grow his own vegetables, cycles to places, and wears plaid shirts, but insists he is not a hippie.