Clean Beauty = Amazing YOU
Follow these amazing global influencers to get your daily dose of green, sustainable beauty recommendations.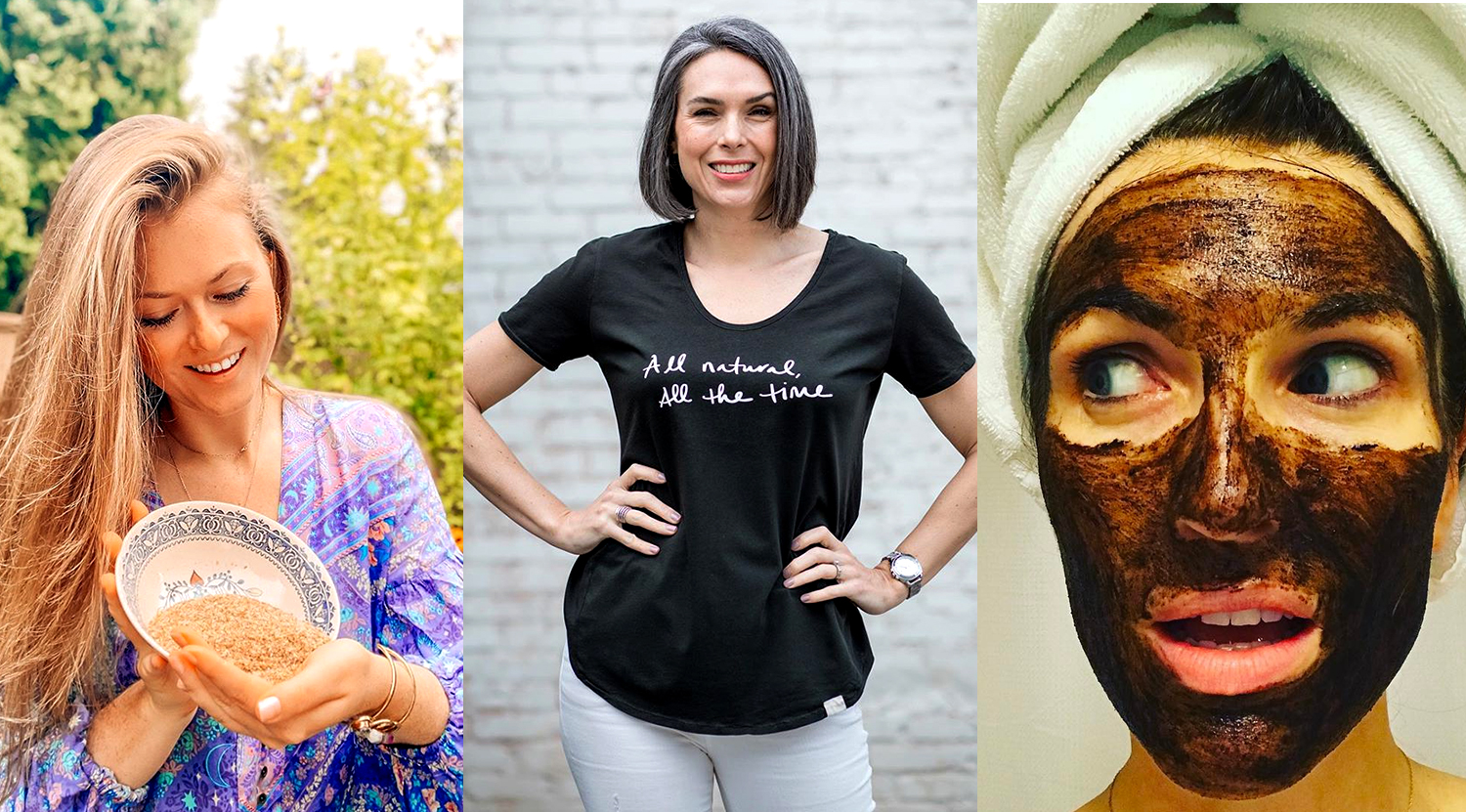 Image Source: Kate Murphy, Lisa Fennessy, Katie
Healthy, holistic beauty sounds non-glamorous and tedious? Well, we assure you it's anything but. If you're looking for inspiration, or confused about where to start, follow these global influencers on Instagram. We bet you'll be inspired by their wholesome approach to clean beauty as you will be moved by their motivation for complete abandonment of toxicity in any form. They're championing toxic-free make-up, food, personal spaces and mental health plays a big part of their advocacy.
You can thank us later.
Quick side note: Agreed, these incredible women are featuring fantastic products on their feed, but try not to go bonkers placing international orders on a whim (in a bid to keep a check on resources spent on international orders)
Good news: We've compiled a list of vegan, cruelty-free products for you to indulge in. Read on.
Lisa Fennessy – @thisorganicgirl | thisorganicgirl.com
Her story: The story behind her transition to all things natural is extreme. Fennessy's calling came when her son was born with eczema and she was diagnosed with IBS (Irritable Bowel Syndrome). Fast forward a few years and here she is, confidently rocking that salt and pepper look, looking beautiful, and natural, as ever.
Why we're impressed: 'All natural, All the time'. That's the message on a black tee that Atlanta based beauty influencer Lisa Fennessy sports in a bunch of her Instagram posts. It kinda sums up the philosophy that she abides by and is promoting through social media. A big advocate of a clean lifestyle – clean water, clean food, clean beauty, she dumped superficial quick fixes a few years back and took to solutions that addressed every minute problem from the root. And she's happy to share her discoveries with those willing to listen.
What to expect: Product reviews (from beauty to toxin free household items and even clothing), new product launch updates and handy DIY food and beauty tips.

Kate Murphy – @livingprettynaturally

|

livingprettynaturally.com
Her story: A Canadian living in Norway, Kate's story about how she came to embrace a clean lifestyle is heartwarming. Several years ago she broke a leg, courtesy a soccer match, and eventually looked to yoga to heal what was turning out to be, in her own words, a stiff, inflexible and stubborn leg. Yoga helped heal Kate's leg and it awakened a longing for a clean lifestyle in her.
Why we're impressed: Kate calls herself a "wellness huntress" in her bio – an apt title. Her feed is vibrant with shots of calming locations, images of her enjoying spring, hugging and climbing trees, travelling to experience nature in its full glory. She also doles out advice on clear skin, the secret to which, she emphasizes constantly, is related to digestion and hormones. Remember, it's all connected.
What to expect: Nature recommendations, body detox procedures, the occasional review of organic skincare, gluten free recipes and loads on how to be in tune in with nature.
Out of Stock
Katie – @thegreenproductjunkie | thegreenproductjunkie.com
Her story: Native New Yorker, Katie, became a clean beauty convert while on a mission to find an effective alternative to mass produced deodorants that openly boasted of (but cleverly masked in illegible lingo) harmful compositions as ingredients and sat pretty on supermarket and medical store shelves. This was close to a decade ago and our girl has made a serious effort to banish beauty products that contain toxins and seek out clean options.
Why we're impressed: Tons of product reviews, recommendations and demos on her feed! Beauty, food and eco-home – she's got you covered on all three fronts and Katie makes it a point to highlight the advantages of key ingredients in most products she features. For instance, I now know that Matcha has 3x more antioxidants than green tea and, boy, I'm tempted to make the switch!
What to expect: Recommendations, product reviews as per skin type and new product launch alerts, she's got your back when it comes to organic skincare and eco homes.
Out of Stock
Hope you enjoyed the article. In case you're wondering, an Indian influencer does not feature on this list, because we did not come across anyone championing a completely green/clean lifestyle with this much enthusiasm. But hey, if you know of someone like this, let us know and we'll take it from there.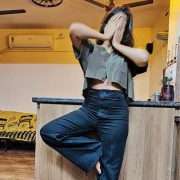 Sujata Reddy
Follow @sujatareddyofficial * Feminist * Fashion forward * Peace loving * Inertial and overzealous * Awkward * Sucker for real, raw, flawed beauty * Always looking for the supercalifragilisticexpialidocious in all things 'ordinary' * Overcoming hippopotomonstrosesquippedaliophobia .