How to be a conscious consumer
Mindful consumption is the first step to conscious living. Start now.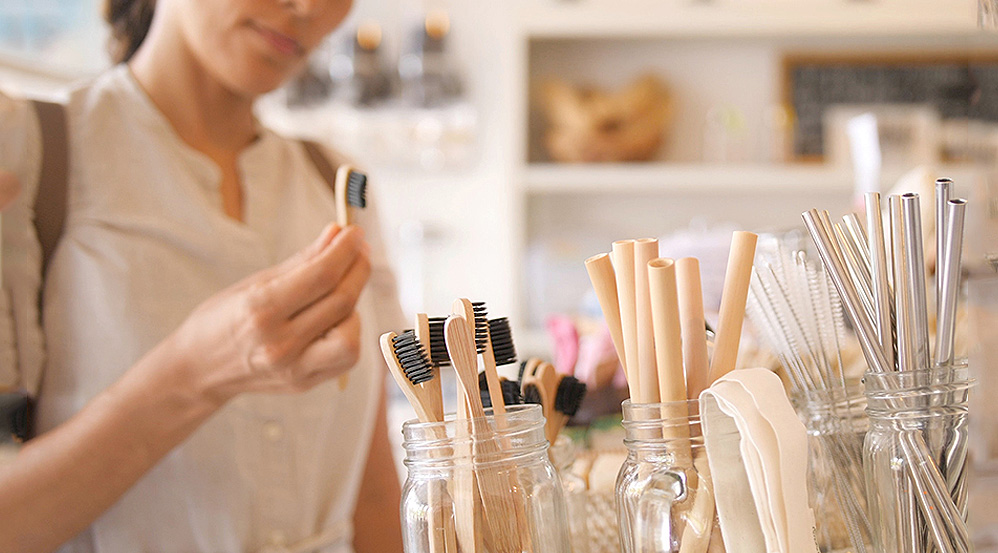 Image Source: Shutterstock
Regardless of who we are in our personal, professional and public capacities, the one thing that binds us together, is that we're all consumers. We may consume different things, in different amounts at different times, but it is what we do. Which means if we must consume, the least we can do is to consume mindfully. Here are a few simple things that we try to follow at Ethico.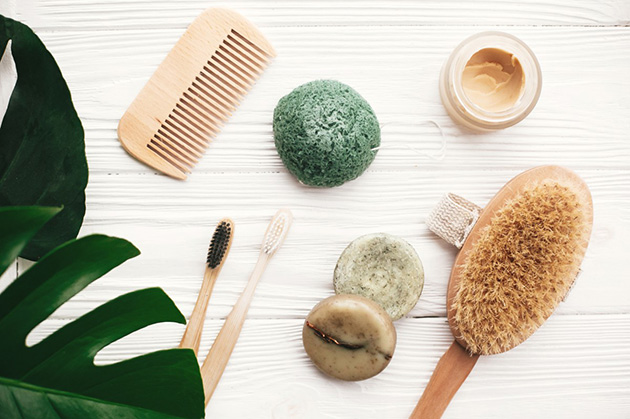 1. Look out for the Labels – Organic and Fair Trade:
Invest in products that are organic; simply – natural and biodegradable. It's easier to start with items that already have sustainable options in the market, such as organic shampoo bars, bamboo toothbrushes, sustainable menstrual hygiene, and cloth diapers. These are everyday products that won't leave behind a physical trail after you're done with it's usage.
Organic food is something that is grown without the use of pesticides and chemical fertilisers. It is safer for the environment and safer for you. 
Out of Stock
Green tip:
The term 'organic' is loosely used. Ensure that you purchase from a reliable and verifiable source, that bears an organic certification. 

Look for certifications such as NPOP (National Program for Organic Production) Certificate, PGS India Green certificate and PGS Organic certificate, and GOTS (Global Organic Textile Standard)
Fair-Trade:
Do you know where your last bar of chocolate was manufactured, who produced it and how they benefited from your purchase? Fair Trade is a global movement; a transparent trading partnership between producers and traders, businesses and consumers. Besides being a movement to support farmers and laborers with improved terms of trade, it also allows them the opportunity to invest in their future, the environment and their communities. Simply put, don't have to cut personal and environmental corners to sell at the cheapest price.
Green tip:
Purchase products that bear the Fair Trade Certification. It's a simple yet powerful way to ensure a fair and sustainable marketplace.
---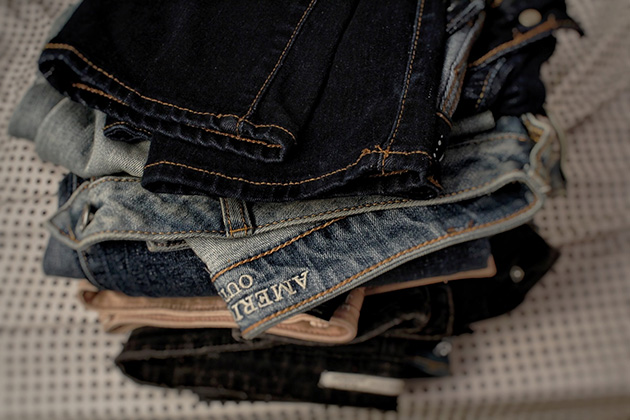 2. Upcycle, recycle
In the words of ethical fashion pioneer Orsola de Castro, "The most sustainable garment is the one already in your wardrobe." Ensure optimum utilization of your closet. If you think you've truly outgrown a garment, donate it or cut it up to make a cloth bag. Furniture has run its course or kitchen accessories are out of use? Make a DIY house article and put it to use again. Remember that a conscious consumer is always conscious… but doesn't always have to consume. One of the most important ways you can be a conscious consumer is simply by not consuming!
Green tip:
The Internet throws up results for all kinds of up-cycle searches. Find what suits you and make an arts and crafts day of it

Donate your Tetra Paks to the closest Sahakari Bhandar departmental store, that facilitates the making of classroom benches with the discarded material

Look out for smaller brands that facilitate return of the container – it usually comes with a discount!
---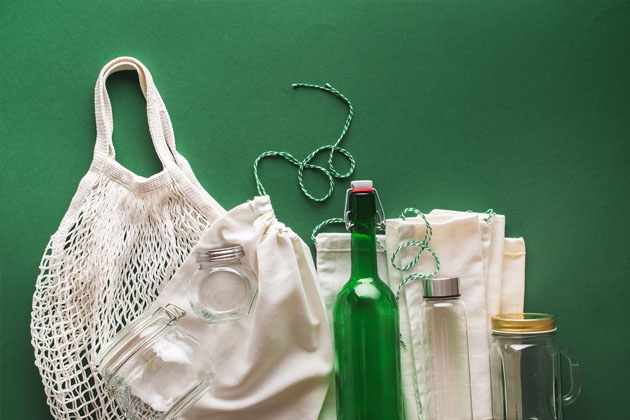 3. Shop Local to support Small Businesses 
From boutiques to bakeries to bookstores, local gems won't be around forever unless we support them. Large companies may provide great discounts (and sometimes not-so-great) but usually at the cost of eating up small businesses. And it does nothing to nourish a healthy economy. 
Buying local ensures less to zero packaging waste and less transportation which means less carbon offset. You also have more control over what you buy and how you buy it. An added bonus is you get to build a relationship with the people who supply your food; there's so much to learn from them! 
Green Tip:
Support your local farmers' market. Buy goodies that are fresh even if they aren't in the best shape (literally). A twisted carrot or an unshapely cucumber are as good as their 'proper' cousins. 

When ordering produce or pantry staples home from your local baniya, request them to wrap in paper, and not plastic. You'll be surprised with how obliging they can be. Vendors like Sahakari Bhandar have already switched over to brown paper and string packaging. Support their mindful initiative.
---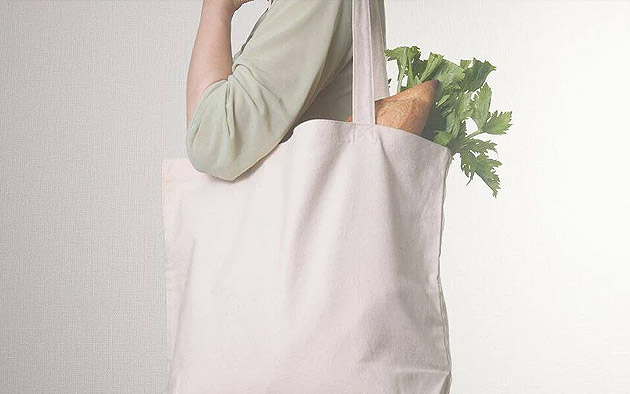 4. Be Mindful of Packaging
On that note, buying organic is no good if it comes wrapped in plastic or unnecessarily wasteful packaging. It defeats the purpose of trying to live sustainably.
Green tip:
If buying online from relatively smaller enterprises, insist on plastic-free packaging.

If you find a brand that is not investing in plastic-free wrapping, post your feedback to their social media pages so that they can make changes

We order in food a lot these days; which results in a lot of plastic waste. Two options – either try ordering only from restaurants that package mainly in paper/cardboard. Else order from near by restaurants and take your own containers to have them filled with your food order.  
---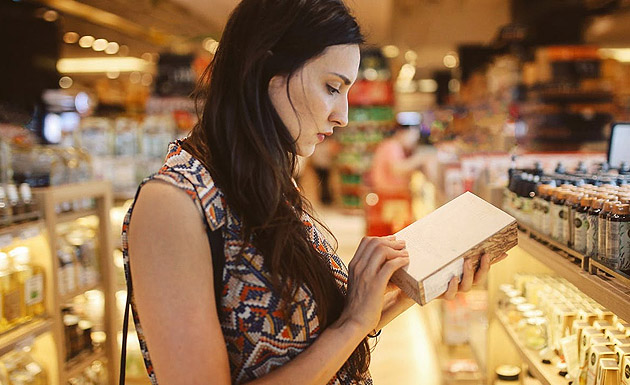 5. Bring Your Own Everything! 
Bring your own bags, bottles, cups, cutlery, straws and containers. Luckily in India, shopping can be a zero-waste exercise without needing a physical, dedicated zero-waste store.
Green tip:
Invest in an on-the-go coffee cup with a lid and heat resistance band so you never have to feel guilty about a take-away. Also, nobody can spell your name wrong!

Buy a compartmentalized cloth bag especially for the local market shopping, so that the vegetables don't have run-ins with each other; a great substitute for individually plastic wrapped produce

Carry reusable jars to refill items such as sugar, dal, peanuts, pulses etc.

You'll be amazed with how often you'll find yourself reaching out for your reusable set of cutlery and straw on the go. 

Make it a habit to keep a couple of empty containers and cloth bags in your car; anticipate that impromptu purchase!
---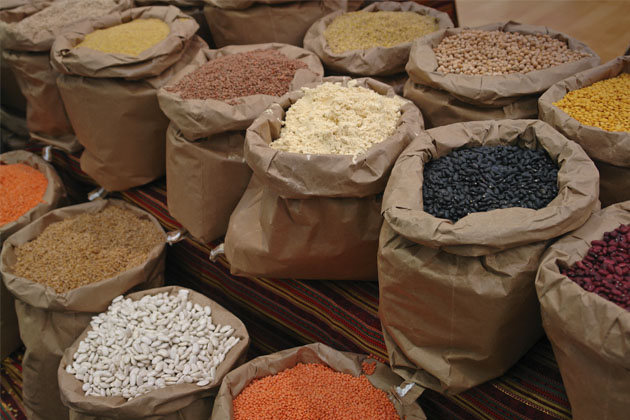 6. Know that Cheap Products aren't always Fair
Nobody can say no to a bargain. That is probably why cheap products always find a market. But understand that if a product is cheap, it is probably because someone somewhere is paying a price for it. Either the material is not sourced ethically or organically, thereby reducing the cost of the material or the workers and employees are not being paid fair wages. The fashion industry is particularly notorious for abusing the labor in sweatshops.
Green tip:
Do your research! Buy from brands that are transparent about their production process, and have Organic and Fair Trade Certifications, when possible. 

Celebrate and support quality products by choosing Quality over Quantity always. That way you'll automatically make the most sustainable purchase, as Quality products cost more money. They also last much longer.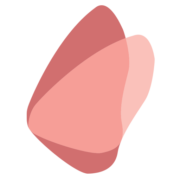 Team Ethico
We're a team that is unlearning modern-day, convenient living to be able to lead an environmentally ethical life, and in the process sharing our insights with our readers.