Meet the king of zero-waste cafes, Eat Raja!
A local eatery owner in Malleshwaram, Raja is a cheerful and much-loved ambassador of the zero-waste life in Bengaluru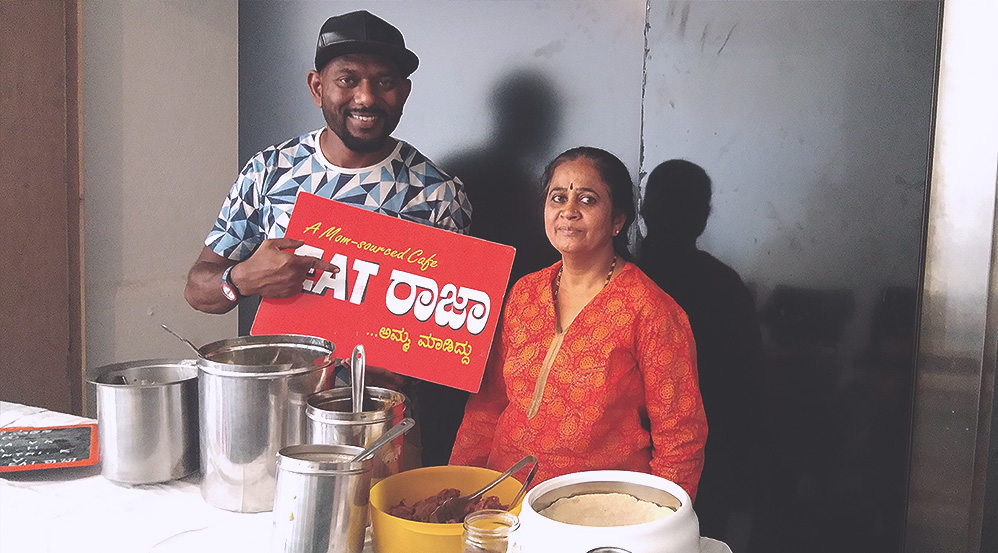 Image Source: Raja Cafe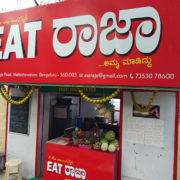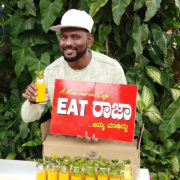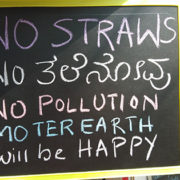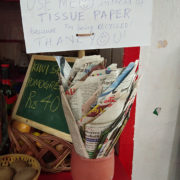 View Gallery
Start-up in the city
Straws made from fallen leaves, glasses swapped for fruit shells, food waste tossed into the compost or used as cow feed, citrus waste used to make natural dish and floor cleaners and food served in reusable steel plates – Eat Raja, a local eatery and juice centre in Bengaluru's Malleshwaram, truly upholds the zero-waste principle. As a citizen of India's start-up hub Bengaluru, Raja always toyed with the idea of a start-up himself. The thought of a zero-waste shop struck him when he wanted to honour the legacy of his father who ran a small tea and travel shop. "I always discouraged my father from using single-use cups, but it wasn't economically viable for him to use alternative materials. When he passed away, I wanted to honour his memory in a conscious way. I was very certain of being a zero-waste shop that sends nothing to the landfills," says Raja who is a mechanical engineer-turned RJ-turned zero-waste café owner and caterer. His café serves fresh fruit juices and snacks such as samosa, vada pao, vegetable rolls etc. The little dry waste that he generates, goes to recycling. A tech-savvy person, Raja documents his zero-waste practices and posts them on social media, making the process doubly engaging for the customer. You can see him feeding cows, making his own bioenzymes and facilitating (zero-waste) catering in a school among other things.
'Eat Raja serves straws made from fallen leaves, swaps glasses for fruit shells and tosses food scraps into the compost bin if not the cow feed.'
Going zero waste
Serving in reusable plates and glasses was the first check in the box. Later came the compost. Then, the steel and bamboo straws, which were soon replaced for straws made from fallen leaves. "My first instinct is to do away with the straw completely. But when someone insists, I offer the leaf straw," says Raja who admits that he spends more time having a dialogue around waste management than selling stuff at his cafe. After the straws came the idea of serving the juice in a fruit shell – namely watermelons, pineapples and muskmelons. "This not only looks great, but also completely eliminates the use of water for washing reusable glasses made of steel or glass. The non-citrus waste is fed as cow feed or tossed into the compost." The citrus waste is used to make bioenzymes or natural dish and surface cleaners. "I wasn't very good at academics in college but recently gave a lecture to students of biotech with regard to the bioenzymes," says an admittedly amused Raja who believes that innovation is the key to a successful enterprise. Fortunately he found much support in Bengaluru's zero-waste community. "Every time I had a doubt or a road block regarding the zero-waste route, all I had to do was post it on the whatsapp group and pat came the reply in less than two minutes!"
'A fruit shell not only looks great, but also completely eliminates the use of water for washing reusable glasses made of steel or glass.'
Out of Stock
Advice to zero-waste aspirants
Raja or zero-waste Raja as he likes to be called, admits that running a zero-waste shop alone may be difficult to sustain. "I suggest that if you want to get into something like this, try doing it with an alternate source of income at least initially. Being zero waste requires a lot of R&D and work. Most people open up something like this and shut shop in two months. But give it time and have another source of income to begin with," says Raja who hosts shows and conducts events apart from giving zero-waste talks across the city. Lastly, he encourages everyone to empower the women around them. Raja's enterprise bears the tagline of 'mom-sourced food', referring to his mother's cooking and that of the other ladies who contribute to the shop. "I didn't see the point in celebrating Womens' Day and Mother's Day if I couldn't empower my own mother or the other women around me. I urge everyone to do the little they can."
'Raja credits Bengaluru's zero-waste community for helping him get over the roadblocks on his way to a sustaianble enterprise.'
Follow here:
Instagram: Eat Raja
Facebook: Eat Raja
Location: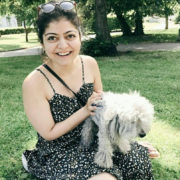 Sushmita Murthy
Sushmita Murthy is a features writer with a penchant for exploring topics related to sustainability and a seasoned procrastinator who ironically makes a living by chasing deadlines.