"Good design is good business"
…says Hemmant Jha of Honest Structures, as he talks about how good design is empathetic, mindful and 'good for everyone'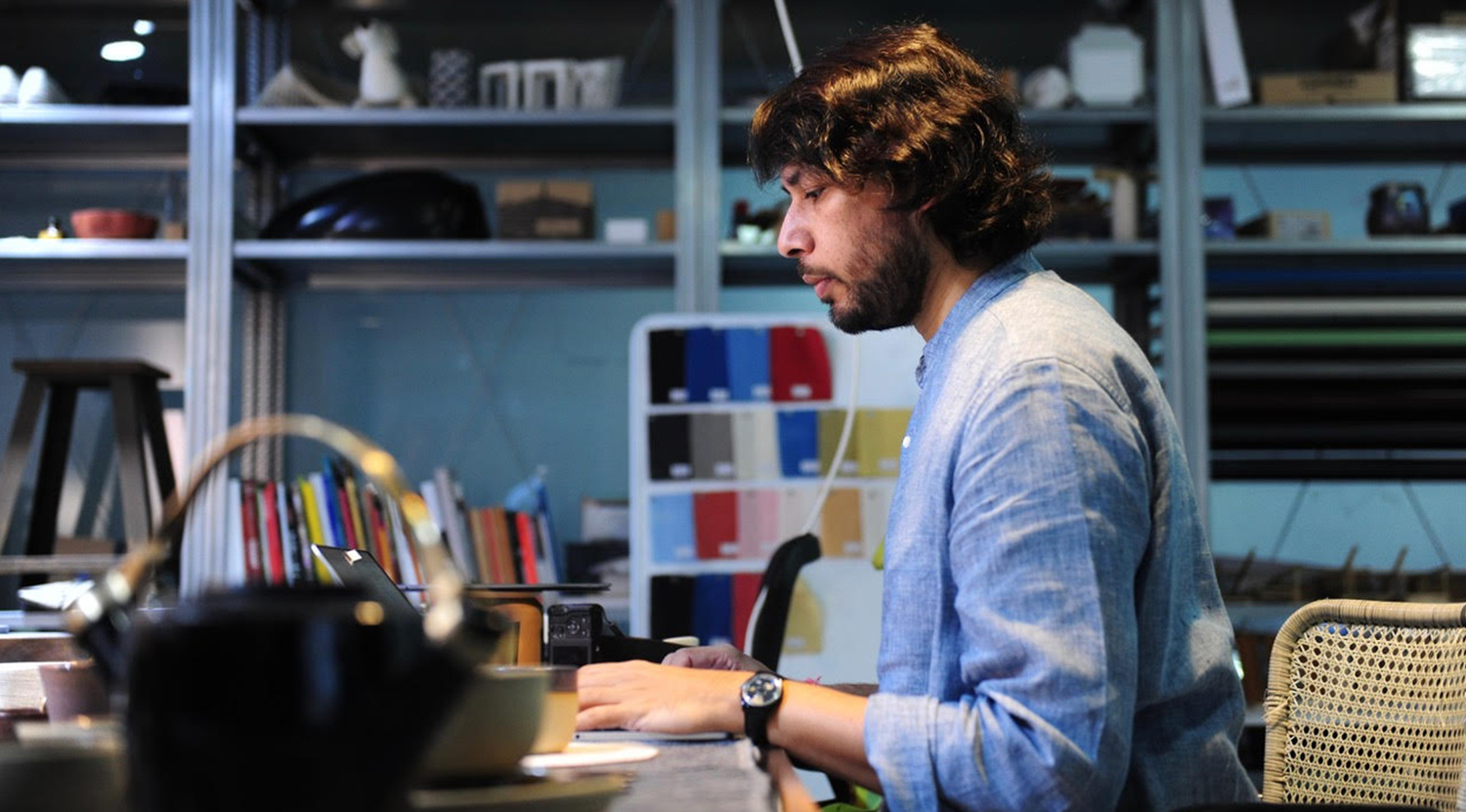 Using the finest wood or metal, staying away from mixed material, making furniture that lasts a lifetime and ensuring that everything can be recycled are a few ways in which Hemmant Jha adheres to his design philosophy – that good design must be kind to the people and the planet. The Yale graduate who has worked with the most reputed design names across the world including stints at Richard Meier, Kevin Roche, Sony Design etc. speaks to us about his design values.
1. What does good design mean to you?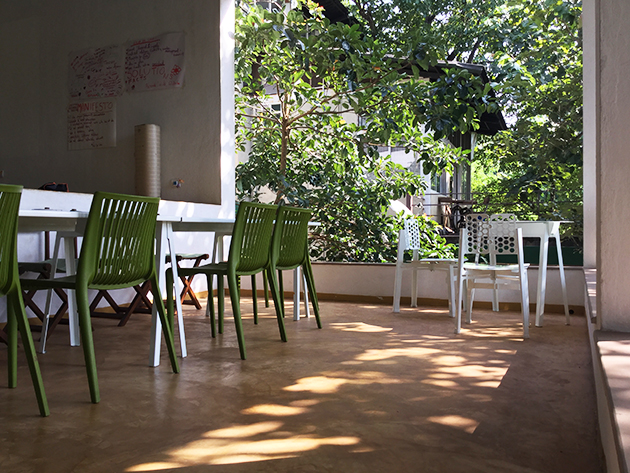 Honesty and Integrity – these principles are central to good design. It is responsible and goes well beyond design frippery. It is quiet, purposeful, well-thought-through, good looking and deeply impactful. It's about doing what's right for everyone, for the long term. Because 'not my problem' becomes everyone's problem, including, ultimately, one's own. And in the immortal words of Thomas Watson Jr., 2nd President of IBM, "Good Design is Good Business."
2. You've worked with Joseph Allen Stein and Associates, Richard Meier, Kevin Roche. What is the common thread that you think, runs through the most prominent design minds of all time?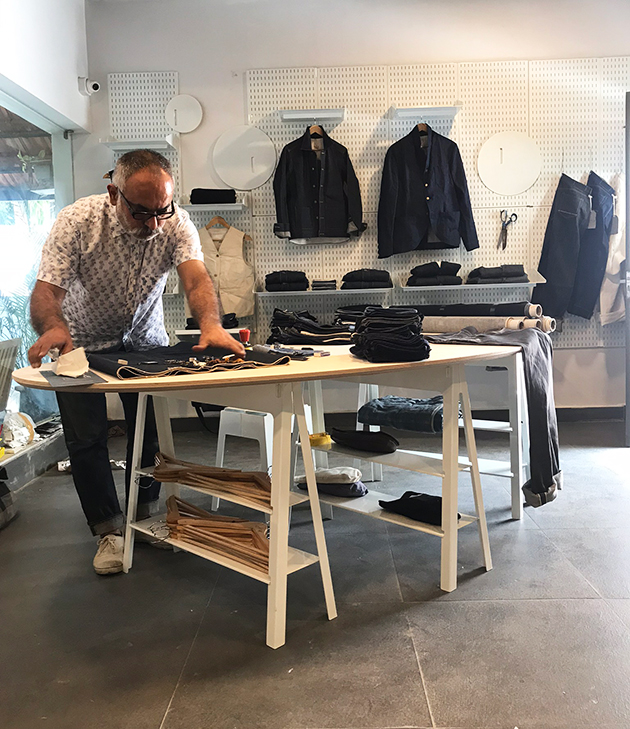 I feel that they all had a very clear sense of purpose. An underlying set of beliefs that drove everything they did – and they realized that vision through very hard work, a rigorous process and by inspiring those around them.
3. If you had to mention the two most important lessons in design that you learnt during your time at Yale, what would they be? And from whom?
From Tony Massini, my instructor at Yale who taught me everything I know about mechanical instrumentation. His lessons are beautifully summed up in this quote by Leonardo Da Vinci – 'Sapere Vedere' or 'Knowing How to See'.
And from my favorite yoga teacher in Chicago, who always said 'Don't try hard, try easy'. For me, trying easy is tough – still working on it!
4. Your design intends to 'blend' as opposed to 'stand out', which one may say is not very common for a designer – given how it is a visual art that aims to be as functional as awe-inspiring… what is the thought behind that?
We believe that our success lies in enabling what our clients, customers and collaborators want to achieve. We can do this best by being very good at what we do, by designing and making the best products possible, then getting out of the way. Quietly, reliably and consistently, we provide you with a white canvas. Your success is our success, and being part of that is pretty awesome.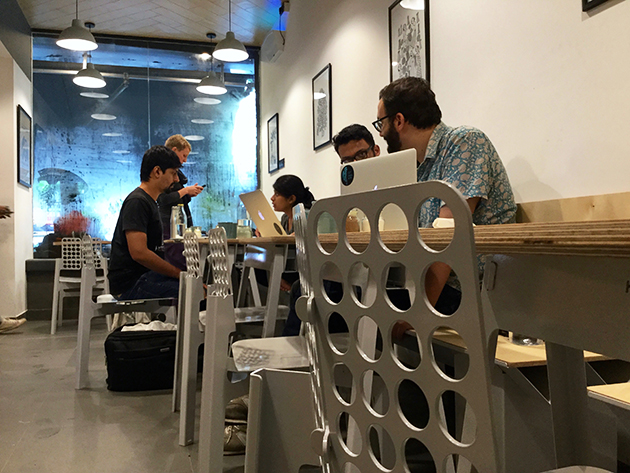 We feel that design must be a lot more than a form of personal gratification or self-expression. We encourage more designers to take this approach in this new decade, which brings a sense of urgency to things we're only beginning to comprehend the long-lasting impact of.
5. What to you is 'sustainable' design or furniture? How does Honest Structures engage with that idea?
At HS, we believe that Better Stuff = less stuff. We encourage people to buy less, and buy better. We use only the finest materials (be it metal or wood) to make products that can last forever. They can be refinished and refreshed whenever you'd like. So you invest just one-time, not every-time. To ensure that any installation looks and feels good for years [not weeks], we don't follow trends. Products made with mixed materials can only go into landfills, so we use no mixed materials. HS products disassemble as easily as they assemble, in minutes. So they are fully recyclable with very little effort.
6. Could you please talk a little about the wheelchair project and any other examples of inclusive design at Honest Structures?
We undertook the wheelchair project many years ago, and not being able to bring it to fruition is possibly the biggest regret of my decades of work. At the Institute of Design, IIT, Chicago, we created a wheelchair that would allow fellow professionals to be as mobile and productive everyday as those of us without wheelchairs.
Imagine not being able to get on a flight, use a public toilet, enter a conference room or buy a cup of coffee because you're in a wheelchair. Now imagine this for someone with spinal cord injury, which is a generally permanent condition.
Our approach solved all of it. I plan to revisit this. We would love to work with individuals and businesses, professionals, enthusiasts, and all manner of enablers in bringing this essential project back to life.
7. Would you ever consider working with upcycled furniture?
At the moment, we work with a single material precisely so that we're never generating landfill fodder – everything we make is designed to last forever, or to be very easily recycled / repurposed. We'd be delighted to work with upcycled materials. In the coming collections, we plan to integrate new features and functionality into our products, and it would be fantastic for those ideas to be enabled through upcycled means and methods. Anyone out there who's working on such materials should reach out to us right away.
8. If you had to dedicate one song to the planet, which one would it be?
Feelin' Good by Nina Simone. There isn't time for us to think back in regret, or to even think about thinking back. It's time for us to move forward with the upmost optimism, drive and integrity.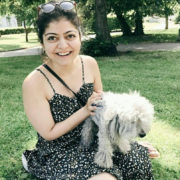 Sushmita Murthy
Sushmita Murthy is a features writer with a penchant for exploring topics related to sustainability and a seasoned procrastinator who ironically makes a living by chasing deadlines.