Here's what we took away from Dysco's very woke Y3K
A shared space for anyone and everyone working towards a better planet, Y3K – Planet Lost and Found, garnered pertinent environmental voices and conversation.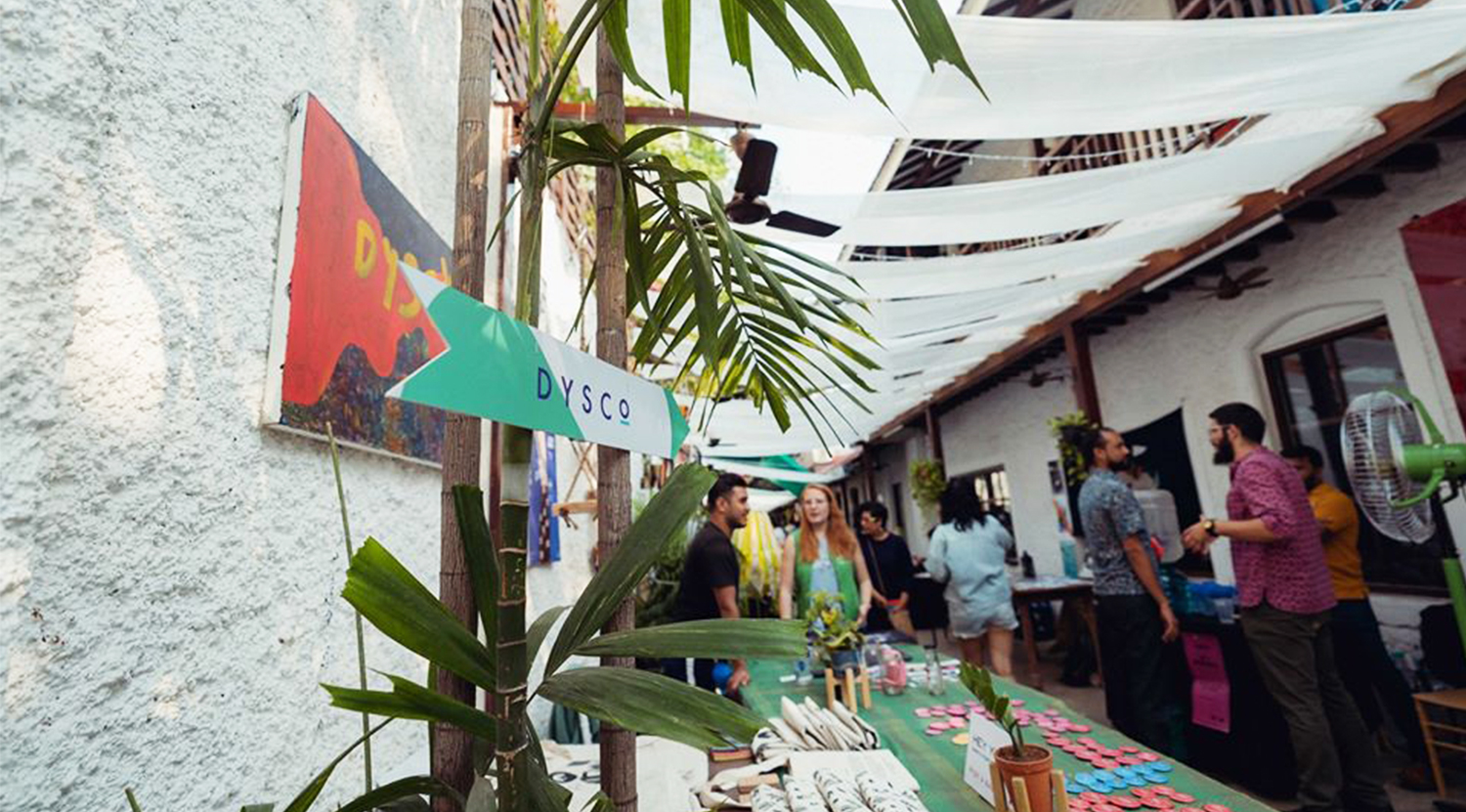 Image Source: Dysco
Tons of conscious ideas, data-backed conversations, mindful event organization, humour and a whole lot of hope to tackle eco-anxiety – that was in a nutshell, Dysco's Y3K: Planet Lost and Found. An event for people to collaborate, consult and ideate on saving the planet and mobilising action against the climate crisis.
The day-long event held at Bandra's Pioneer Hall on Feb 8 hosted workshops, panel discussions, eco-friendly stalls, installations, food, live music and so much more. We tried our best to get a slice of everything at the sustainable brouhaha that was Y3K.
Here are the highlights: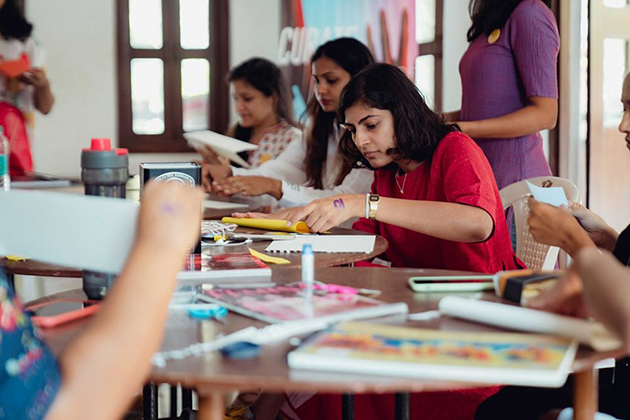 1. The day started with two interesting workshops – the first, hosted by Bare Necessities doling out easy tips and DIYs to transition into low-waste living. The other, hosted by Current Conservation, addressed how to exercise one's creativity and ideation to produce a Zine!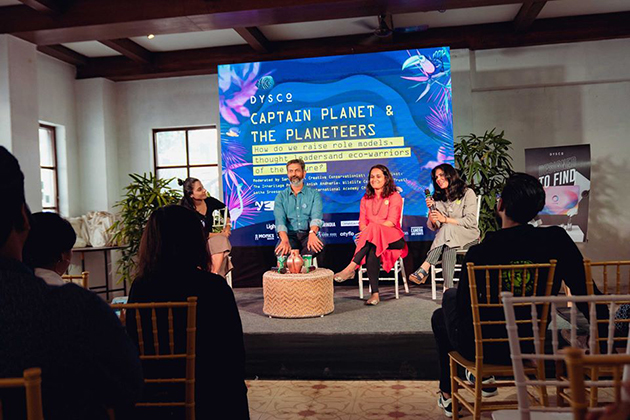 2. A series of talks and debates was kicked off by an informative talk by Anish Andheria of Wildlife Conservation Trust. He laid out the sorry state of the planet, and also gave his listeners a ray of hope by relating his positive experiences with governing bodies – suggestions shared by a panel of experts during the construction of Maharashtra's Samruddhi Expressway (that passes through several wildlife corridors) for instance, were taken into consideration by the government.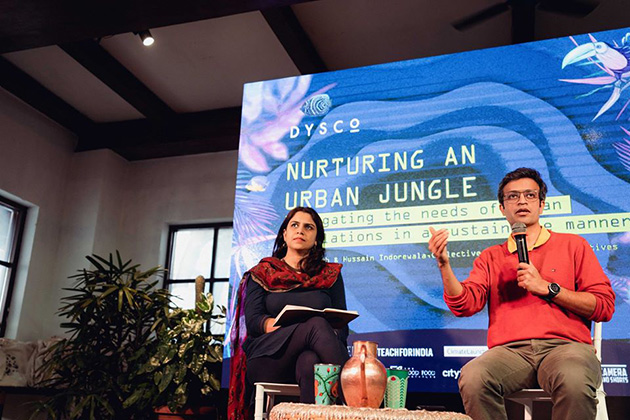 3. Avijit Michael of Jhatkaa.org, and Shweta Wagh and Hussain Indorewala of Collective for Spatial Alternatives in two separate talks, addressed the importance of bringing about sustainable change by influencing government policy. The latter presented the hazardous repercussions of the on-going Mumbai Coastal Road construction and it's credit to being a 'public interest' proposition.
4. Pratap Raju of Climate Collective spoke about an inspirational bevy of innovators and technological inventions that might just help turn the tide against the climate crisis.
5. Rushikesh Chavan of the Wildlife Conservation Trust shared his views on the emerging phenomenon of eco-anxiety – the fear about environmental doom.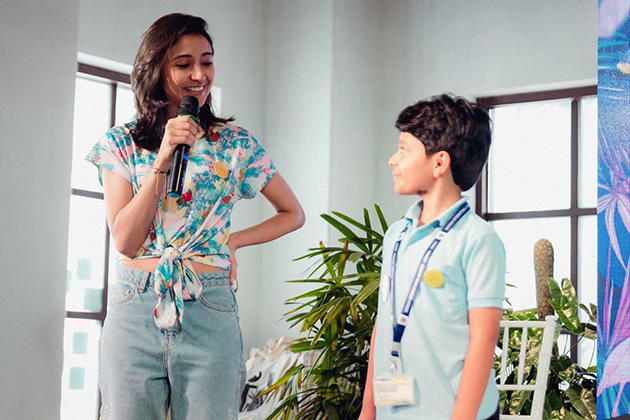 6. The younger generation was ably represented by Nandan, a student of German International Academy, a school in India that has implemented a strictly plant-based diet. Nandan spoke about his love for animals, the shift towards a vegan diet etc.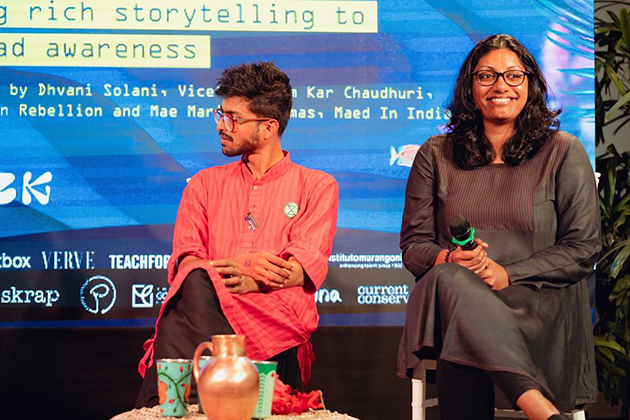 7. Panel discussion titled ' Leveraging content for community: using rich story-telling to spread awareness' moderated by Dhvani Solani of Vice Media, Subham Kar Chaudhuri of Extinction Rebellion and Mae Mariyam Thomas of Maed in India.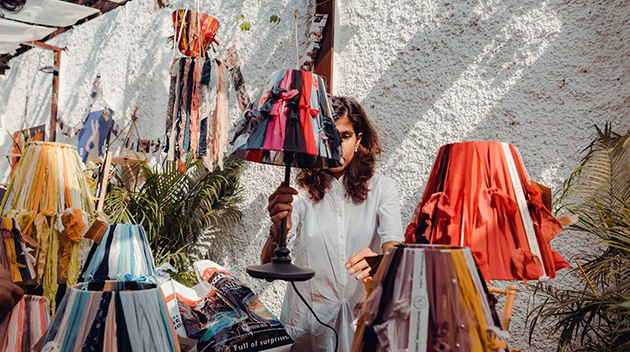 8. The pop-ups featured low-waste and eco-friendly items for personal and home use. Refreshments were served in biodegradable plates, reusable glasses. Beer on the tap was provided in reusable glasses and waste was efficiently managed by Skrap. It was heartening to see a gleaming copper pitcher and glasses, in lieu of the traditional bottled water, on the podium.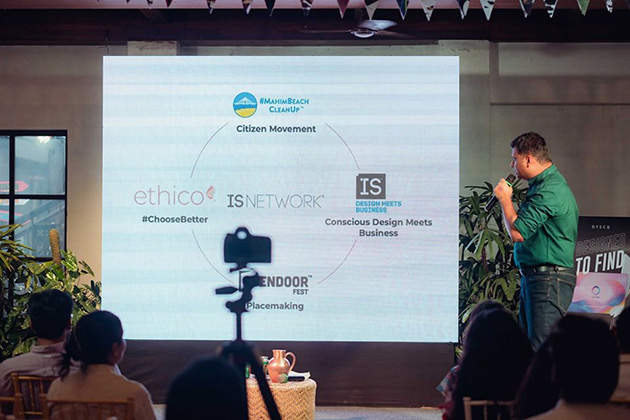 9. Perhaps the most adrenaline-infused event was the Pitch-a Pecha Kucha session that saw new, ethical businesses making a pitch to attract investors, collaborators and talent. Pitchers included Karan Bajaj & Keertida Phadke of Better, Indranil Sengupta & Rabia Tewari of Ethico, Shaan Lalwani of Coco Custo, Akshita Bhanjdeo of Belgadia Palace, Alan & Anca Abraham of Bombay Greenway, Sonali Bhasin of Purpose Climate Lab and Divya Ramachandran of Skrap. Announced winners were team Better, Coco Custo and Ethico! The teams will be inducted into the Climate Launchpad India accelerator programme, a global green business ideas competition for supporting clean tech ideas.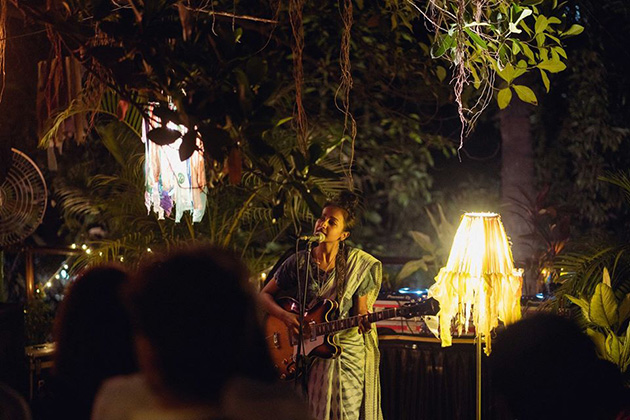 10. And it was a wrap with soulful music by Ditty and Discoman! Apart from, of course, endless conversations among the collaborators.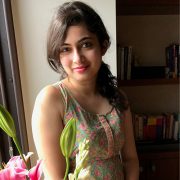 Yashodhara Sirur
Yashodhara is a new mommy, IT professional and cat lover who lives in Mumbai. When not running after her toddler, she's trying her best to read, write and catch a few extra winks.