Make your #LockdownArt more sustainable
A lot of us have taken to making art during the Covid-19 pandemic, but we don't realise that art materials have a negative environmental impact. Here's how you can make it a more eco-friendly activity.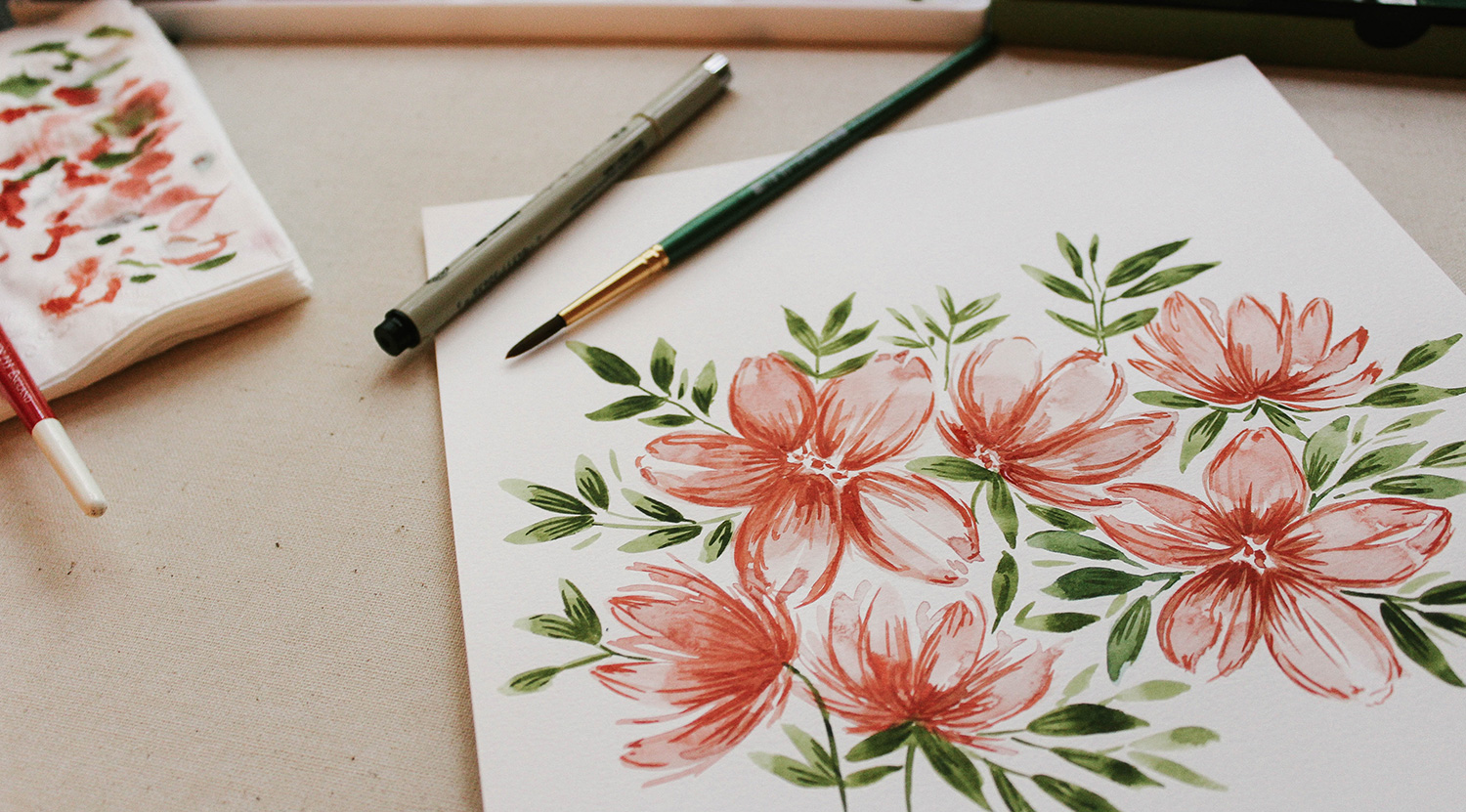 Image Source: Unsplash
For many of us, the Covid19-induced lockdown has been a time to unwind, relax and rejuvenate. Never before in our busy city lives had we gotten the time to indulge in the art forms we bid goodbye to when we grew up! As a result many of us have suddenly taken to sketching, doodling and painting.
Somehow, when we think about producing art, we tend to go overboard and buy a heap of pretty stationery, imported paints, brushes, pens, mediums, and a whole assortment of knick-knacks. Sustainability goals are discarded as easily as a bunch of onion peels in the compost!
The truth is that art comes with its own carbon footprint. Most paints are made out of chemical or animal-derived pigments. Even paper requires a large amount of bleaching and whitening treatment. Sketchpens, glitter pens and other fancy supplies are much worse, of course.
But there are ways to make art with minimal harm to the environment. Here are a few tips we have rounded up to help you make your art as eco-friendly and sustainable as possible.
1. Go natural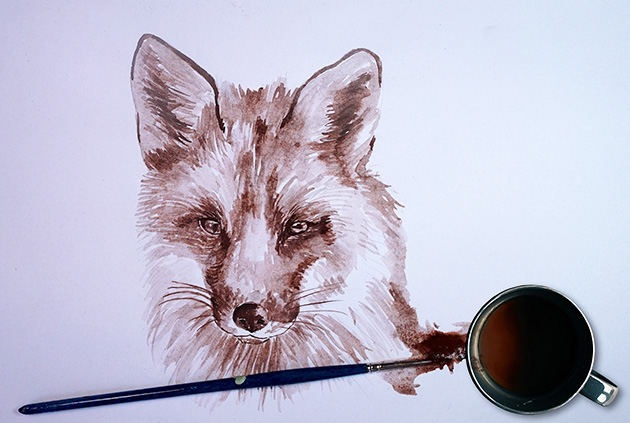 You don't have to buy plastic tubs of colourful chemicals anymore! We spoke to a natural colour artist Nandhitha Ramaraj, and she told us how easy, economical and rewarding natural colours can be. These colours can be made out of nearly all herbs, vegetables and flowers around us. Some ubiquitous sources included turmeric for yellow, beetroot for pink, and coffee or soil for brown. As Nandhitha points out, a lot of our traditional art forms like Madhubani and Warli use naturally occurring dyes and minerals for their art. Head over to Nandhitha's Instagram page for information on natural paint workshops.
2. Choose the right supplies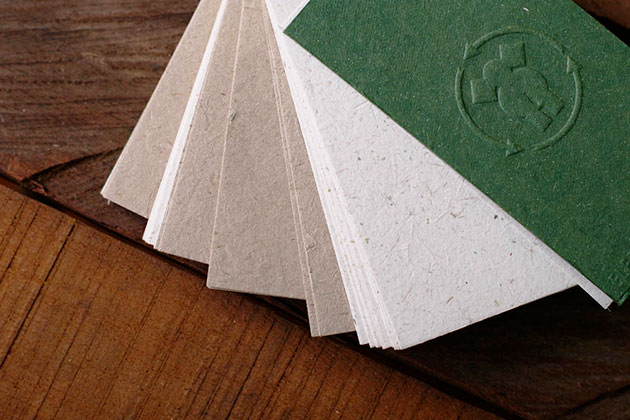 When it comes to paper, pick from the more sustainable varieties. Many international paper brands like Daler Rowney, Strathmore and Fabriano offer recycled paper and bamboo paper. Khadi Papers is an Indian company offering paper made of scrap fabric. Some south Indian states even offer paper made of elephant dung! Plantable pencils and colour pencils made of recycled paper are another great option to start with. And while you're at it, why not invest in synthetic cruelty-free brushes rather than the traditional sable and horse-hair paintbrushes?
3. Make wiser choices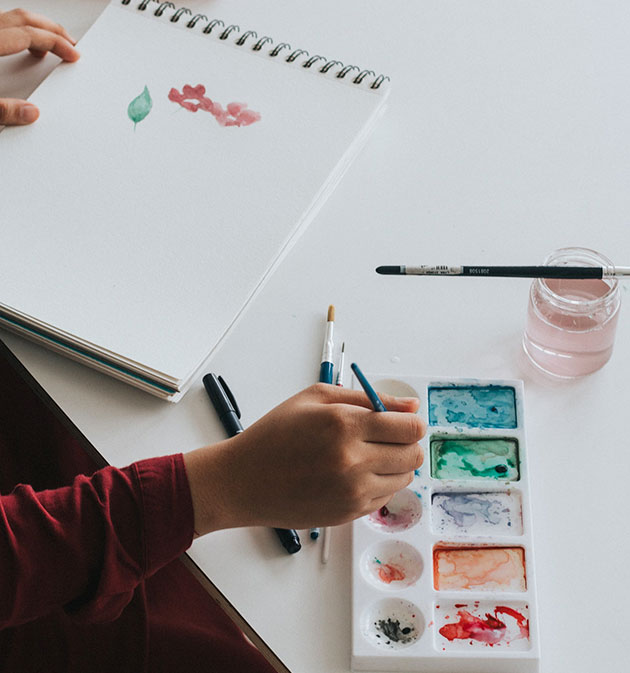 So much of our carbon footprint could be erased by simply making smarter choices. If you have to buy a set of colours, choose a painting style that involves less paraphernalia. For instance, watercolour is more sustainable than oil or acrylic, simply because it reduces the need for chemical mediums.
– Reuse! Borrow your nephew's colours if you're only going to make the one odd painting. Reuse leftover colours from your own childhood! Repurpose old rags and chinaware for paint cloths and palettes.
– Shop local to cut down on transport and packaging costs.
– If you're a beginner artist, invest in a smaller palette of colours. Buy a larger set only once you commit to the art form.
– Avoid glitter-based art supplies — they are a big contributor of microplastics.
4. Make it fun for children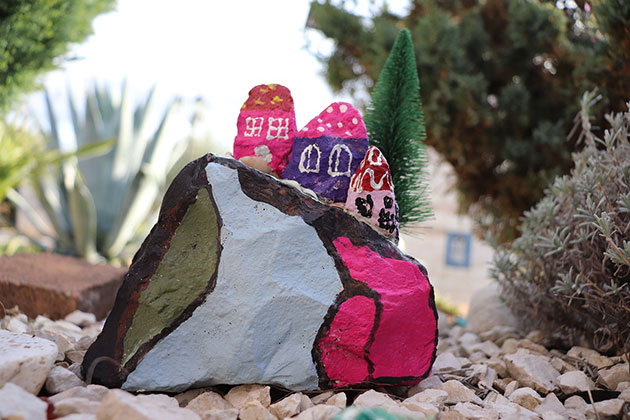 Let's be honest, most children are not about to create the next Mona Lisa. Art for children is often a means of keeping them busy and getting their creative juices flowing. Keeping that in mind, one need not invest in varieties of sketch-pens, glitter pens and paints.
– Use natural colours made of turmeric powder and chickpea flour, pureed beetroot or strawberry, henna, coffee and more. They come with the added advantage of being taste-safe!
– Use materials found in nature such as petals and leaves. Punch holes in leaves to make leaf confetti. Stick these onto paper using smashed boiled rice as an adhesive instead of glue.
– Paint on natural materials like pebbles, pistachio shells, and eggshells.
– Use vegetables for stamp-painting. Lady's finger cut in half creates a pretty flower stamp, while potatoes can be used to cut out various shapes like leaves, stars and circles.
– Make homemade playdough with refined flour, salt and oil. You can even add natural colours or food colour to spruce up the dough.
5. Create land art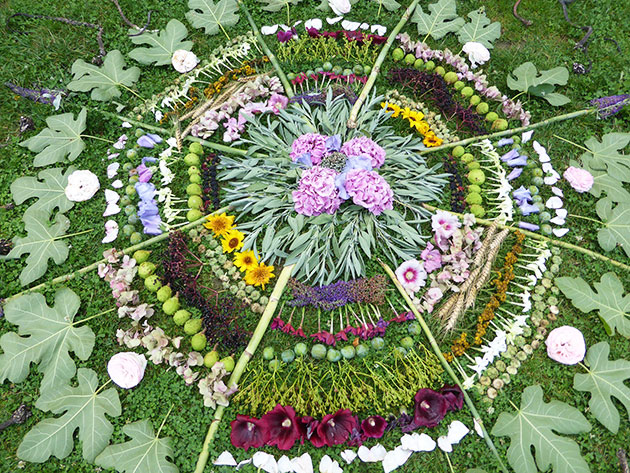 Art need not last long enough to survive generations — sometimes, beauty is in the ephemeral. Art can be seen as a means of meditation, creating transient beauty and connecting with loved ones. If such are your thoughts, land art might be your cup of tea.
Simply step into a park or your own backyard, gather leaves, twigs, flowers and stones and create a giant mandala, or gather flat pebbles to create domino-tile art. You could also head to the beach and make a sand-castle. Whatever you choose, it will be a beautiful tribute to nature.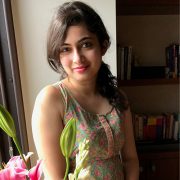 Yashodhara Sirur
Yashodhara is a new mommy, IT professional and cat lover who lives in Mumbai. When not running after her toddler, she's trying her best to read, write and catch a few extra winks.