Can something as simple as using a camera help draw attention to environmental problems? And can children find solutions to the climate crisis? All this and more was laid on the table at a panel discussion held as part of the International Kids Film Festival.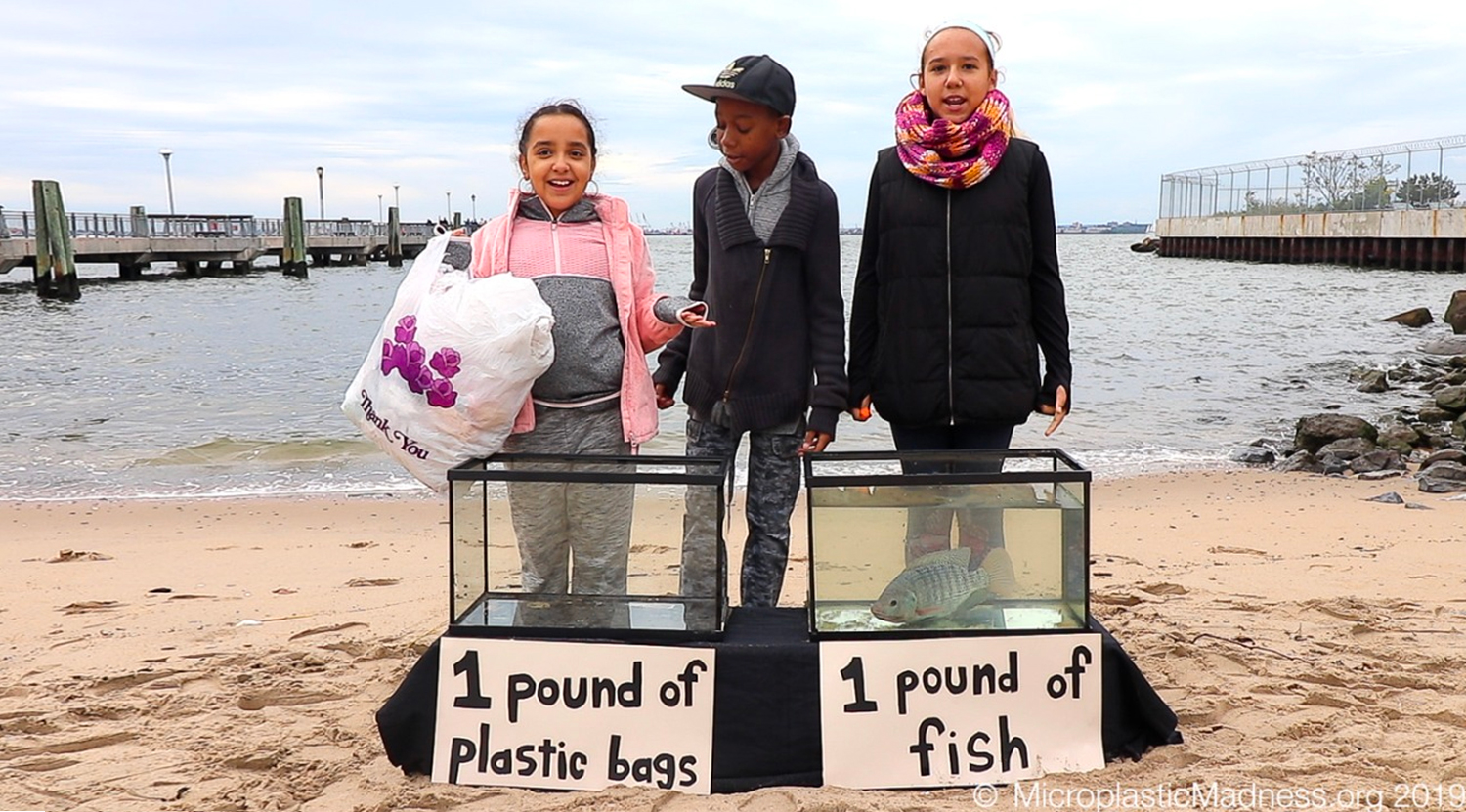 Greta Thunberg. Xiye Bastida. Isra Hirsi. Leah Namugerwa. What do they all have in common? They are all climate activists and, believe it or not, they're all not yet 20. In fact, many of them set out on the path to environmental activism at an age when they should have been spending more time playing.
It is an undeniable fact of our time that children are being forced to lead the battle against the climate crisis facing the world today. After all, their futures are at stake, thanks to the world they are inheriting from us.
At the ongoing International Kids Film Festival 2020, which will conclude on December 20, a panel discussion titled 'Earth Calling' put the spotlight on how cinema can act as a powerful tool to create awareness among young people as well as adults.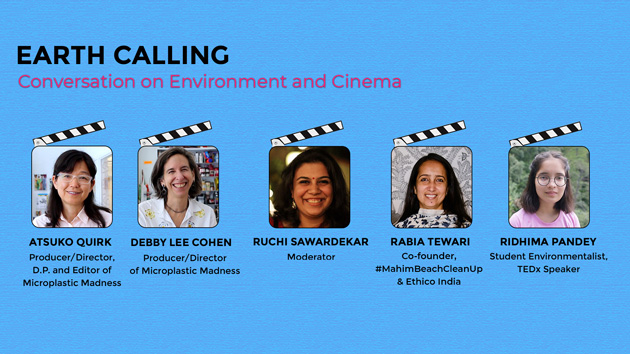 The panel was moderated by IKFF program manager Ruchi Sawardekar, and featured the makers of Microplastic Madness, Debby Lee Cohen and Atsuko Quirk, who joined live from New York. Rabia Tewari, the co-founder of Ethico India and #MahimBeachCleanUp, and student environmentalist Ridhima Pandey from Uttarakhand were also among the panelists.
Cohen and Quirk are also part of Cafeteria Culture (the former being the founding director and the latter the media director), an organisation that finds innovative ways to work with youth in order to achieve "zero waste, climate-smart communities and a plastic free biosphere."
The duo talked about how it was their work with Cafeteria Culture that led to the making of Microplastic Madness. The award-winning documentary features fifth graders from PS-15, a school in Brooklyn, New York, who set out to dive deep into the root causes of plastic pollution. Taking on the roles of citizen scientists and community advocates, they speak to scientists and other experts, lead community outreach, and use their own local data to inform policy by testifying and rallying at City Hall. Later, they go back to school and take action in their own cafeteria to eliminate all single-use plastic.
Speaking about the aftermath of the film's creation, Cohen said, "It had an impact not only on the students, but also on us. The kids' version of storytelling was very inspiring. And by the end of it, there was a huge change in the culture of the neighbourhood."
Quirk shared that education plays a huge role in making students feel like they are agents of change. "Kids need to be equipped with the skills required to design solutions on their own. So it is important for them to learn how to do things like collecting data." She added, however, that the reason they could make such a massive impact on other students and the community was because they used a creative approach.
"School is usually all about reading and writing. But if you give students cameras, all of a sudden, they can really talk. Especially the ones who don't normally have a voice in the environmental movement," she said.
Agreeing with the sentiment, Rabia Tewari said that the #MahimBeachCleanUp team had chosen to take a similar route when it came to raising involvement. "We decided to host an event called the OPENDOOR Fest, calling musicians and artists to perform at the beach after a weekend cleanup session. This helped make it fun for all the volunteers," she said.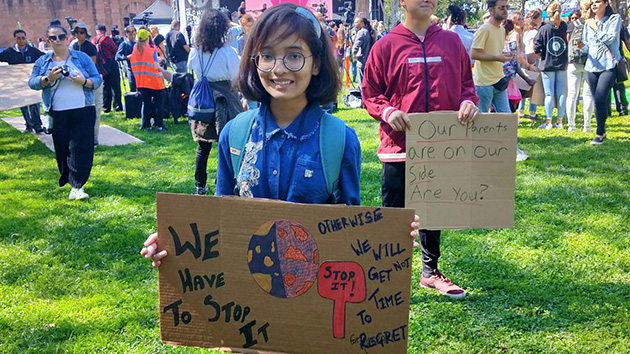 Ridhima Pandey, who is a mere 12 years old, talked about how she has had a harder time getting people to take her seriously. Unlike the kids featured in the documentary, she shared that her peers are apathetic towards the environmental crisis currently plaguing us. In 2017, Pandey achieved fame (and notoriety) for filing a petition against the Indian government for its inaction on climate change. Since then, she has been steadily involved in activism, from launching online campaigns to writing open letters to the Prime Minister of India.
"Most of my friends and peers think that since I'm the 'activist', all the thinking should be left to me. Most of them are not interested in what I have to say. Some of them will come to me to ask for solutions, but when I tell them to start with changing their habits, like not using their cars or ACs as much, they refuse," she said.
Tewari and Cohen discussed how one solution that worked for them was asking people about the issues plaguing them, rather than instructing them on what to do. Tewari cited an example of how the Koli fisherfolk living in Mahim decided to join and help with cleaning up the beach when they saw how freely their children could play on the sand when the stretch wasn't heaving with plastic waste.
Cohen concluded by saying that it's all about changing the narrative that currently surrounds environmentalism and make it more palatable. "Storytelling is one way, from movies to animation to even puppet shows. It's a great way to bring people to you rather than the other way round. We call this creative advocacy."
Ethico India is a partner at IKFF 2020. To know more about IKFF and learn about the diverse range of films, download the KRAYON App.
iOS: https://bit.ly/KRAYON_iOS4
Android: https://bit.ly/KRAYONApp2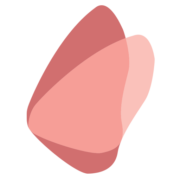 Team Ethico
We're a team that is unlearning modern-day, convenient living to be able to lead an environmentally ethical life, and in the process sharing our insights with our readers.