Simple Steps for a Greener Home
It's always the little things, isn't it? Follow these simple steps to make your house more sustainable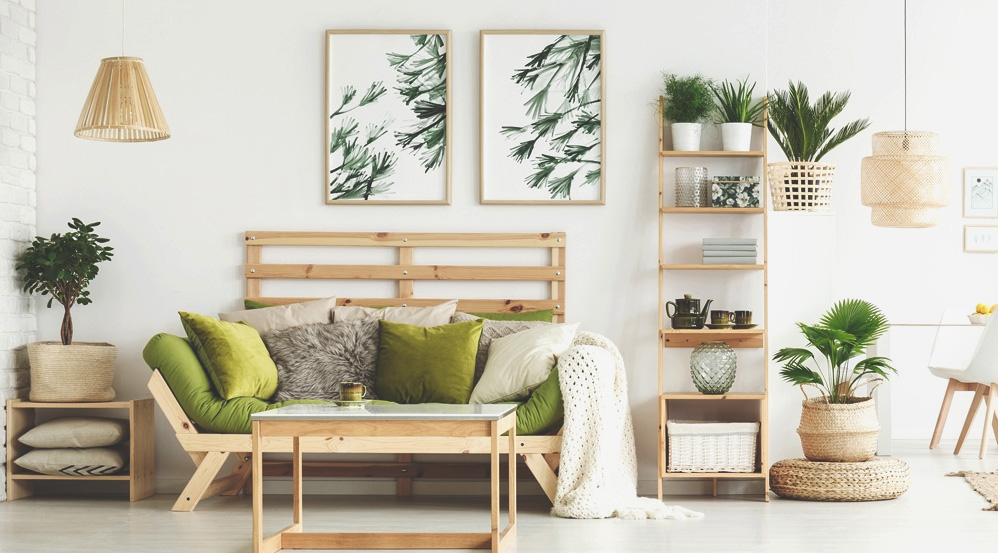 Image Source: Shutterstock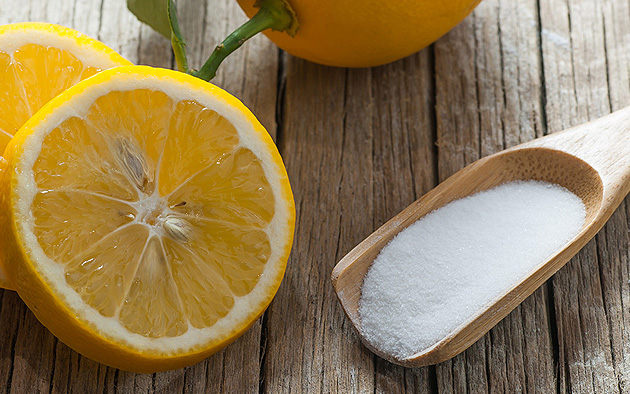 1. Clean Naturally
There are entire aisles in supermarkets dedicated to cleaning agents of different kinds. But before cleaning became such a complex affair, regular folk used natural, all-purpose cleaners made at home! A mix of white vinegar and baking soda (topped off with an essential oil of your choice) works wonderfully for a variety of purposes; from sticky corners in the kids' room to greasy kitchen tops. Also, making bio-enzymes (natural multi purpose cleaning agents) at home is not as complicated as one would assume. You can make your own all organic batch of bioenzyme with ingredients from your kitchen – watch this video to see how!
Out of Stock
---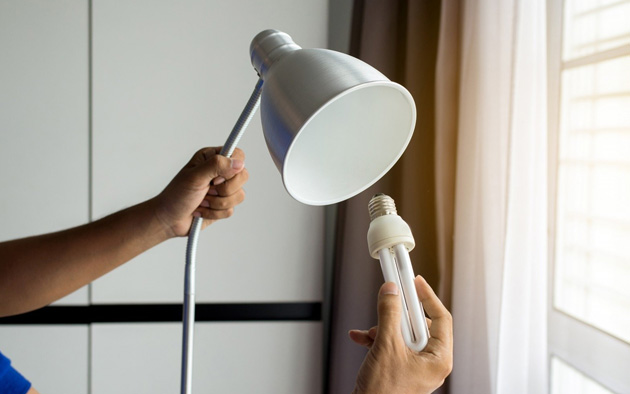 2. Be Energy-Smart
If going solar isn't an option, don't despair. Using appliances that consume lesser energy goes a long way in reducing one's carbon footprint. The next time your night-lamp flickers, get an LED powered bulb. This applies to other appliances too. Check out this nifty website which reviews the best energy-efficient brands in India. You'll be surprised how far just a little bit of research can take you in your journey to live mindfully.
Unlike traditional lighting, LED lights don't contain toxic elements like mercury, lead and arsenic, so it is safe to dispose of them regularly. However 70% of the components of LED bulbs are recyclable, so it's a good idea to contact your recycling company first. LEDs are up to 80% more efficient than traditional lighting, as 95% of the energy in LED's is converted to light and only 5% is wasted as heat. They also last 6 times longer than other types of lights, thereby reducing the requirement for frequent replacements. That's why the only light source more sustainable than LEDs is sun light – Vinay Matwani, Cortina Lighting Solutions
---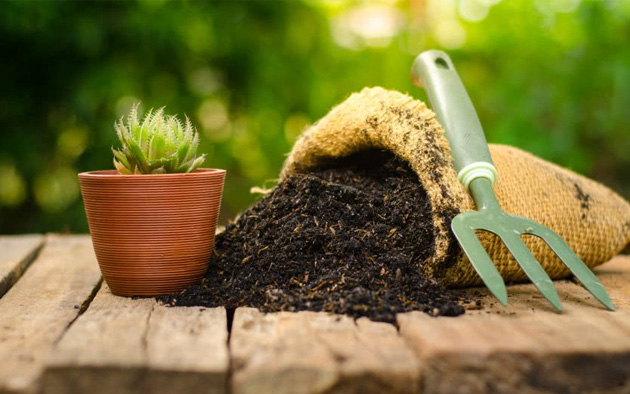 3. Compost
Composting is one of the oldest, most elemental ways with which you can live in harmony with the environment. Don't let the process discourage you – it's simply a question of changing the direction in which you throw kitchen waste. Check out the basics of composting here.
---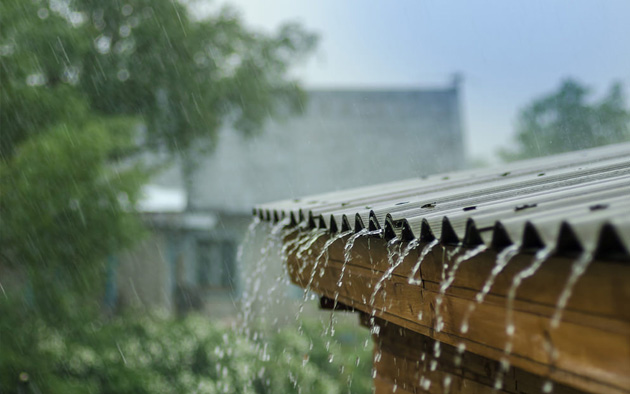 4. Save water
Making a few changes can radically affect how much water you save so that there's more to go around. You can start by installing aerators on your taps and showerheads, using a bucket to clean vehicles, installing dual-mode flushes and fixing leaky taps (today). Rainwater harvesting helps save gallons of water and can be installed both in homes and apartments. Check out this Chennai-based water NGO that helped apartment complexes survive the worst drought in decades by harvesting the rainwater on their terraces. Oh, and being a more mindful tooth-brusher helps too.
Rain is the first form of water that we know in the hydrological cycle, hence is a primary source of water for us. Rivers, lakes and groundwater are all secondary sources of water. In present times, we depend entirely on such secondary sources of water. In the process, it is forgotten that rain is the ultimate source that feeds all these secondary sources and remain ignorant of its value. Water harvesting is to understand the value of rain, and to make optimum use of rainwater at the place where it falls. In an area of 2,400 Sq.ft. or 223 Sq.mt. (40 ft. X 60 ft. site) around 2,23,000 liters of rainwater can be harvested in a year.
– A.R. Shivakumar, Senior scientist at the Karnataka State Council of Science and Technology (KSCST) at Indian Institute of Science (IISc)
---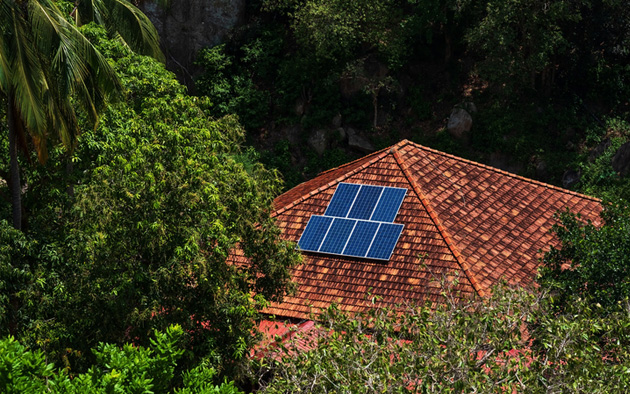 5. Go Solar
Solar energy helps reduce air pollution generated by thermal power plants. Even when it rains, the solar panels will use refracted light to make energy and the gushing water will help keep the panels clean. Many people are daunted by the high costs of solar energy but once you make the switch, you'll never pay a hefty electricity bill again. The government also offers subsidies on solar panel installation. Here's a short video on how to get started.
The switch is convenient thanks to the net metering policy. The cost of a rooftop solar system depends on the size of the project. A 5kW project costs anywhere between Rs 65,000 and 80,000 and a 10 kW project costs between Rs 47,000-65,000 and the return on investment usually takes 3-4 years. In an urban setting, it is better for buildings to adopt the system since it can power everything from the lifts and lights to pumps etc, but individual apartments can opt for them too provided they have an NOC from the society.   
Every kilowatt installed lowers your home's carbon footprint by over 3,000 pounds annually. 30GW installed in India already. It is green, cost-effective and very easy to maintain.
– Aman Keshwani, co-founder, Schoon Energy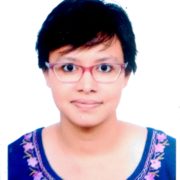 Bhavini Pant
Bhavini is trying to learn living simply. She loves cats, grandparents and inkpens of all kinds.