What is happening to our urban wetlands?
A recent WWF India webinar brought together panelists to answer questions about why water bodies in our cities are vanishing, and what the government is doing about it.
Mangalajodi Wetlands. Image Source: Wikimedia Commons
Did you know that over half the world's population currently lives in cities, and that this number is set to grow by 2.5 billion by 2050? And did you know that 35 per cent of that growth is estimated to take place in just three countries? Among those three is India.
What do we need to sustain such populations in urban areas? Wetlands.
Wetlands include but are not limited to rivers and lakes, mangroves, deltas, rice-fields, and even coral reefs. These water bodies form the spine of the life of a city. They are critical for maintaining the water balance of a city, for flood cushioning, for micro-climate regulation and for protecting biodiversity. Not only do they provide food, raw materials, hydropower and more, they also play a part in transport and tourism.
Why then, has the human race, since 1700 AD, been seeing the loss of urban wetlands?
This is what was addressed in a WWF India Nature Matters webinar held last month. The session, titled Healthy Wetlands and Resilient Cities, was the third in an ongoing series of webinars that has been planned as part of the 50th anniversary celebrations of WWF India's work in nature conservation.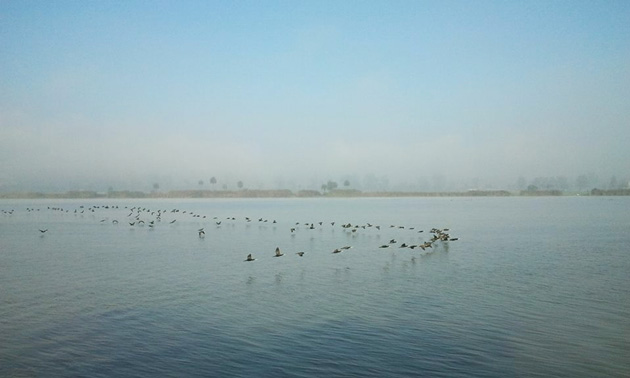 The webinar not only touched upon the importance of wetlands, but also on wetland-centered and wetland-integrated urban planning, moving towards embedding zero loss in wetland areas within cities, the concept of 'sponge cities', and more.
A brief background of wetland loss
According to the Global Wetland Outlook, today, wetlands around the world are disappearing three times faster than forests. Social neglect and a bias towards built environments, inherent in urban planning, have brought about a situation that is now dire. In India itself, the NITI Ayog has predicted that 21 cities, including Delhi, Bengaluru, Hyderabad and Chennai, will run out of groundwater in 2020 itself.
During the webinar, the panel moderator, S Vishwanath, who is an urban planner and trustee of the Biome Environmental Trust, said, "Events this year have brought into [sharp] focus the relationship between human health and the health of our ecosystem."
The webinar was seen as a tremendous opportunity to outline and debate Indian policies that would affect the loss of wetlands, and their conservation, in the future.
Problems, policies and solutions to wetland loss
One of the main problems of protecting urban wetlands is a lack of a strong institutional mechanism when it comes to maintaining these reservoirs of biodiversity in cities. Most of the programs for the revival of lakes in the country do not take a comprehensive approach.
India will see 416 million people join the present urban dwelling population by 2050 and as a corollary to this, sustainable development problems will be concentrated in urban areas. This was corroborated by Prof KT Ravindran, former head, Urban Design and School of Planning and Architecture, Delhi, who also spoke about the second main problem affecting wetlands — the climate crisis facing the world.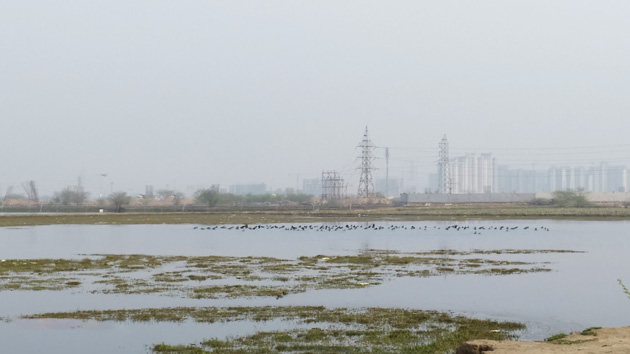 However, Vishwanath highlighted that citizens across India have been coming forward to stop further degradation of water bodies in urban areas. But he added that they "need to be integrated with planning and governance in order to manage the wetland crises in the country."
In India, Dr Madhu Pandey, Joint Secretary, Ministry of Environment, Forest and Climate Change, GOI, explained the local context in which the Ramsar Convention could be implemented. She shared that water is a state subject in India and therefore, in 2017, state wetland authorities were created to handle the crisis.
Aligning with global assessment and guidelines
New measures are being taken to create new urban wetlands that are in harmony with existing structures in the city. India's neighbours, Sri Lanka and China, initiated programs for the preservation of their wetlands several years ago and are now successfully managing their wetland crises in their cities by integrating with the global movement. The Chinese government collaborated with Dr Matthew Simpson, yet another panelist at the webinar and president of the Society of Wetland Scientists, Europe Chapter, to address the concerns of its wetland health.
India, too, has recently begun policy and planning initiatives across the country, following the guidelines outlined in the Ramsar Convention. The Indian environment ministry's current guidelines include, among other points, helping states prepare a comprehensive list of wetlands and delineating them, developing a list of activities that will be regulated and permitted, and coming up with an integrated management plan for wetlands.
What is now required is a comprehensive movement to ensure strong links as networks emerge to combat wetland loss and ensure healthy cities across the globe.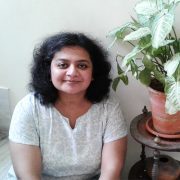 Nupur Jain
Nupur is a writer with 100 issues to learn and dream about. She chooses to write about harmony between nature and human ecologies when she is not pursuing other issues, or strumming the guitar for new songs.