How sustainability is driving my parenting decisions
Are you a to-be or new parent confused about how to raise your baby sustainably? Read on to find out how you can make some easy changes without breaking the bank.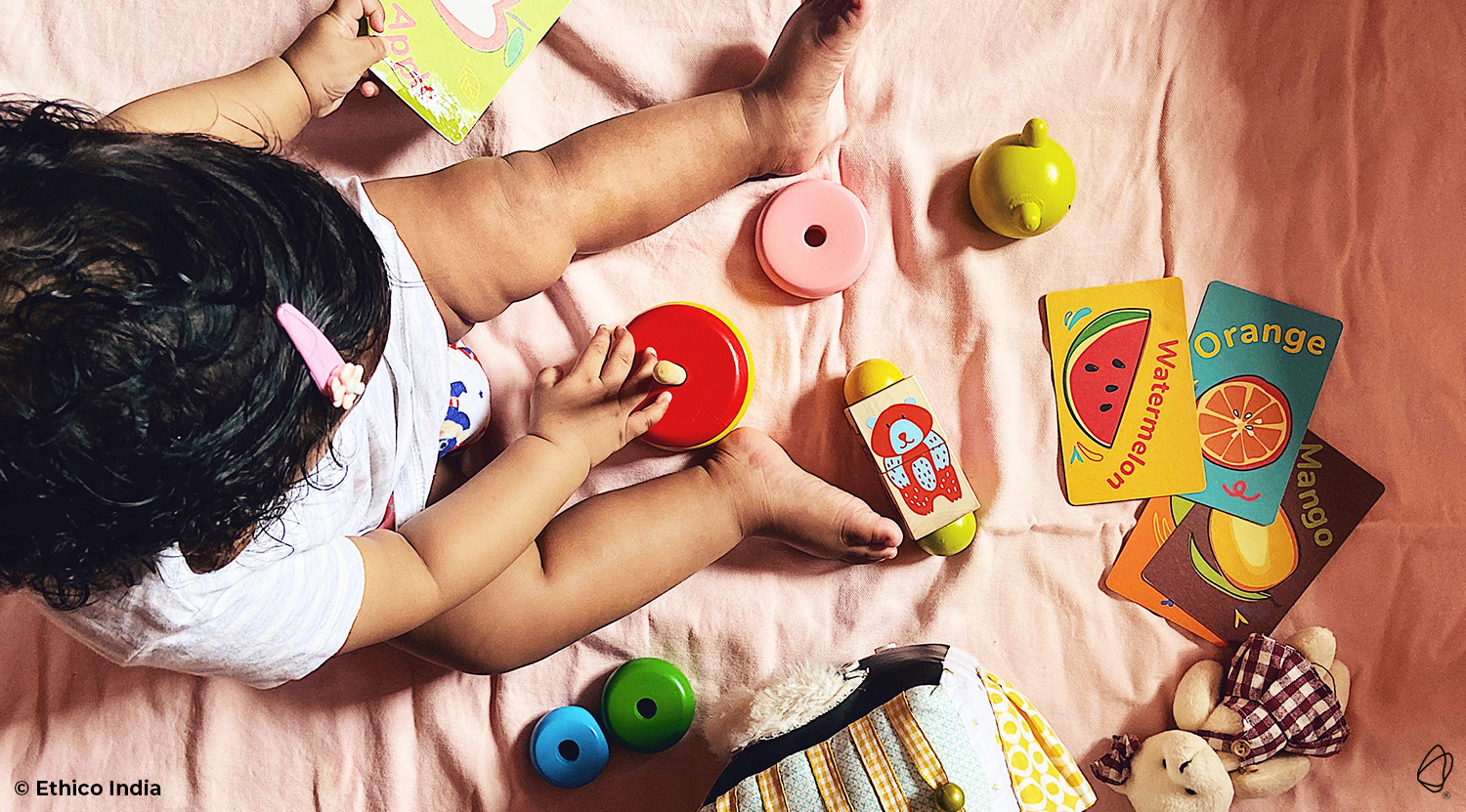 Becoming a parent can be exhilarating and exhausting at the same time. To add to it all, at some point, you are bound to be hit by decision fatigue. How many clothes does your baby need? What kind? What about gear, and toys? Are you stocked up on bottles and diapers? As a result of this we often end up buying more than we need and, as tiny as babies may be, believe it or not they have a huge impact on the environment.
If you are a new parent and you are reading this, keep in mind that the goal is not to raise a completely zero-waste baby, but to make small adjustments — to whatever extent is comfortable for you and your family — to follow sustainable practices and effect change.
Here are some ways in which we as a family have made an effort to go the sustainable route with our now 9-month-old daughter.
Choose cloth diapers over disposables.
When I was pregnant with my daughter, a friend added me to a group on Facebook called Cloth Diapering India. Before joining this group, I had no idea that there existed cloth diapers beyond the traditional Indian langot. Suddenly, a whole new world opened up for me. I went down the cloth diapering rabbit hole and discovered words like flats, prefolds, cover diapers, pocket diapers, and AIOs (all-in-ones). And a couple of months after my baby's arrival, armed with all the knowledge I had gathered, I ordered my first stash of cloth diapers. Today, I couldn't be happier with my decision.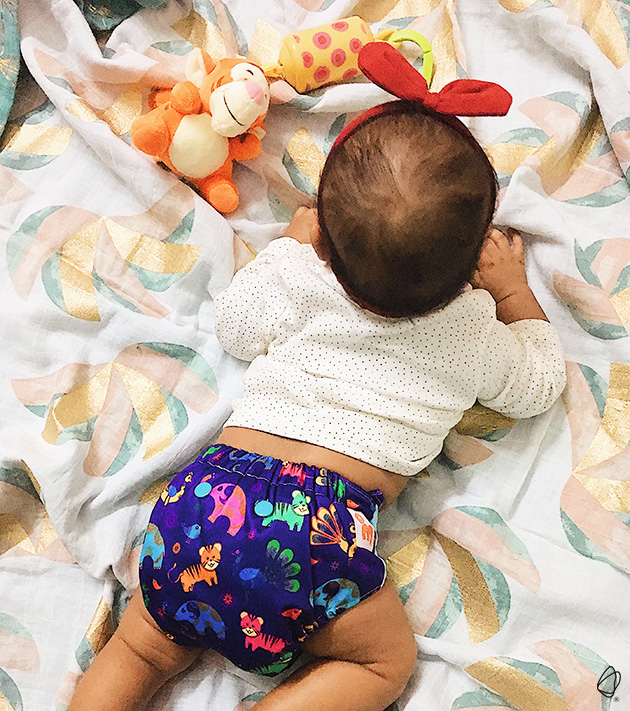 Here's the thing, though. You don't have to make a complete switch if you're not comfortable yet. It's not about going all or nothing. Even using only a single cloth diaper every day means that over time, you have prevented hundreds of disposable diapers from going to the landfill, where they take over 500 years to decompose. Cloth diapers also end up saving you money in the long run, and are better for your baby's skin. Of course, there is the fact that the amount of energy and water required for washing and drying cloth diapers has an equally negative impact on the environment. However, I have circumvented this problem to an extent by pre-washing the diapers by hand and then popping them into the washing machine with the family's laundry, and following this up with line drying.
Seek out pre-loved baby gear over buying new
A rocker, a stroller, a car seat, an activity table, a play yard, a high chair — these are only some of the contraptions nowadays that are a part of your household once you've had a baby. All these items have one thing in common — they're most often made of plastic. While it would not be practical to do away with them entirely, you can do what we chose to do — source as much of this gear from friends and family whose babies have outgrown them. Our daughter's car seat, rocker, and booster chair, for instance, were passed on to us by friends. A lot of the other things, like a stroller and activity table, we decided we didn't actually need.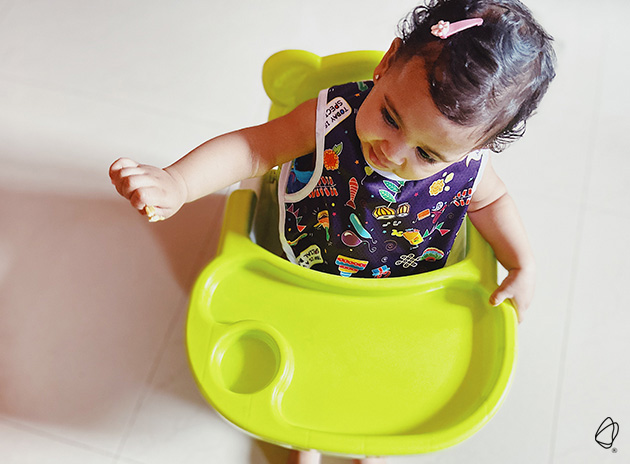 Once you have figured out what you need, all you have to do is put word out within your circles. If that doesn't yield results, there are also several Facebook groups that sell pre-loved items, so you can also post on those, or search through posts to find what you want. Just make sure the items are okay to buy secondhand. The only big-ticket items that we ended up buying were a play yard and an ergonomic linen baby carrier (made by an eco-conscious brand), both of which we intend to pass down once they have served their purpose.
When it comes to toys, go simple
It's tempting to pick up shiny, colorful electronic toys, with their blinking lights and their captivating melodies. They're attractive, no doubt, but what if I told you there's something better out there, not just for the environment, but also for your child? Turns out that electronic toys, while being stimulating, don't encourage exploration and imagination in your little one, and in fact hinder their development.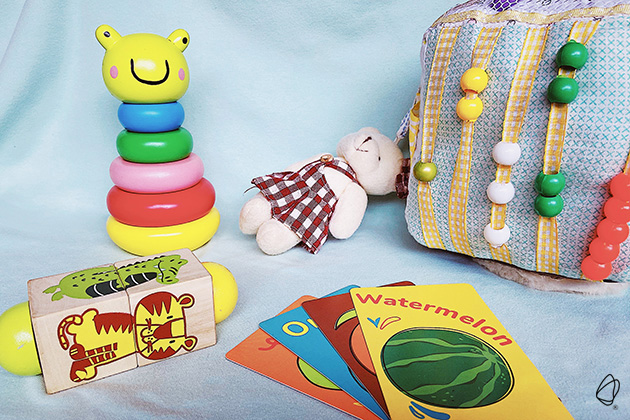 On the other hand, there is ample research to prove that manipulating simple toys such as hardwood blocks, home-made moulding clay, and even something as simple as a stick promote open-ended play and inspire children to get creative. The best part about basic toys is that you can opt for ones that are made from sustainable materials like cloth, wood, or natural rubber. As opposed to plastic toys, these are better for the environment as well as for your baby, as they don't contain PVC, phthalates, or similar chemicals.
Don't let the baby clothes pile up
Baby clothes are irresistible when you are shopping as a to-be or new parent. It's easy to succumb and buy more than you need when you see all those adorable onesies, tutu skirts, and rompers. But does your little one need so many clothes? In their first year babies grow at an incredible rate, usually tripling their birth weight and gaining around 10 inches in height, so you can only imagine how many sets of clothing they end up outgrowing in that time. Not only does this end up making our wallets lighter (infant clothing very often costs as much as garments made for grownups), it also adds to the pollution already being caused by the fashion industry.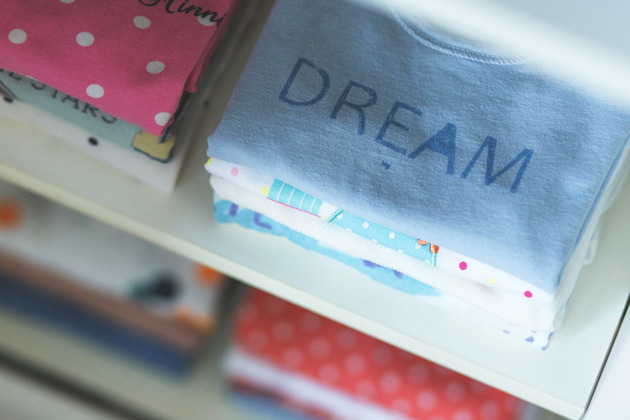 What we have chosen to do, as much as possible, is asking friends with slightly older babies to pass on their kids' clothing to us once they've been outgrown. When we do have to buy, we look carefully at labels, choosing sustainable fabrics such as bamboo and organic cotton over environmentally harmful ones such as polyester. Lastly, we share the love, passing on clothes we have bought or inherited to the next baby we know within our circles.
Ask for gifts that make sense for your family
Etiquette demands that you accept any gift you are given graciously, and frowns upon making demands. However, when it comes to immediate family and close friends, the rules need not be so set in stone. Very often, we have had people asking us if there was something specific they could get us — something useful and meaningful — as opposed to a hamper of items you will never end up using. Take the chance to do your research and ask for eco-conscious gifts.
As we are all becoming increasingly aware of our impact on the environment, there are a plethora of sustainable options available to us today. From organic clothing and wooden toys, to rubber teethers and steel or plant-based serveware, everything is now within reach. All you need to do is look around you.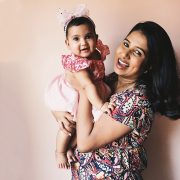 Shraddha Uchil
Shraddha Uchil is the consulting features editor at Ethico. After nearly a decade writing about food and culture for major publications, she has currently settled into her role as a new mum. Now, it's time to consider how she can help preserve the world for generations to come.