Two-wheelers are leading India's clean mobility race…for now
Longer battery life, leaner and stronger built, and lesser registration hassle has touted low-speed e-scooters as a popular transport choice for conscious riders.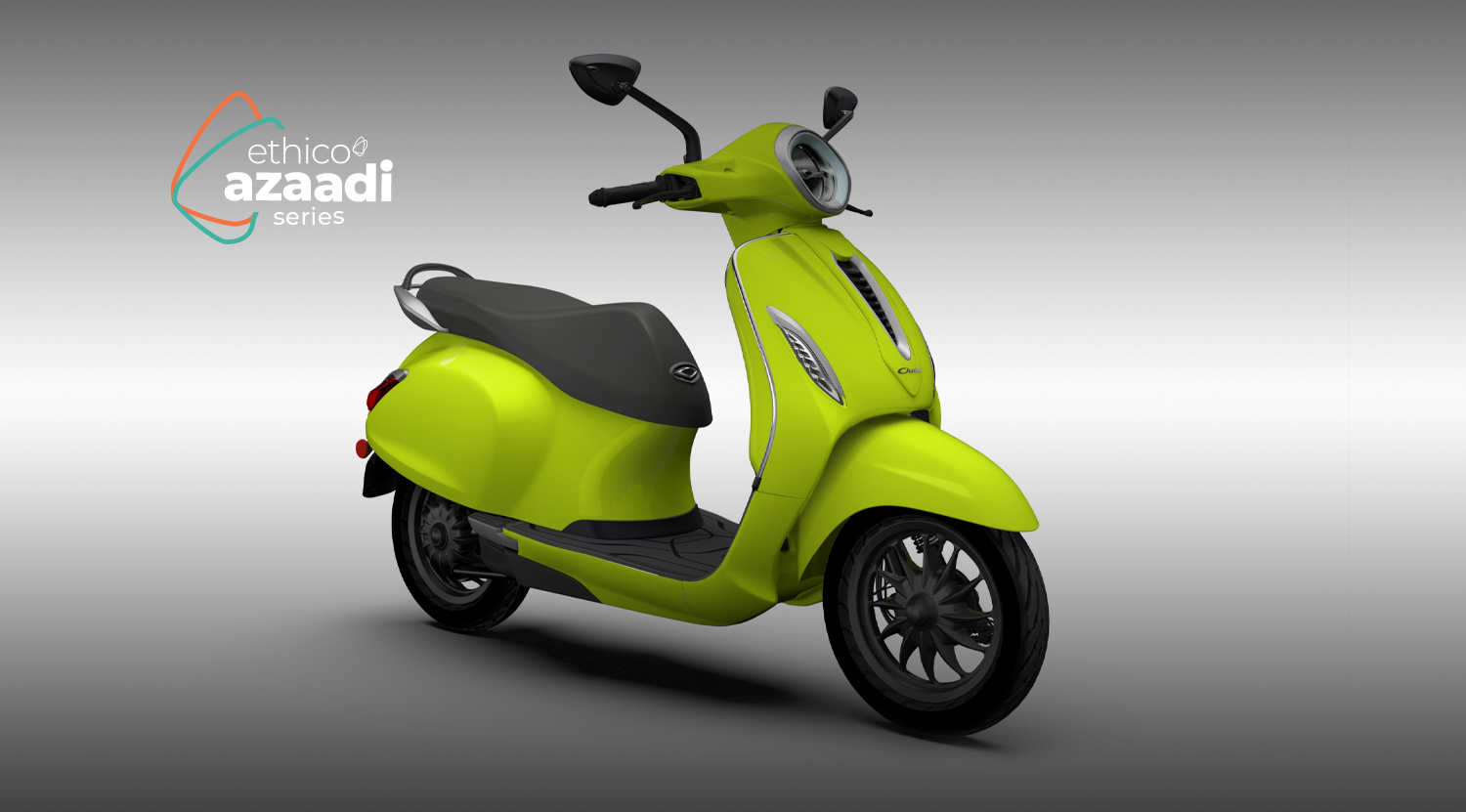 The Society of Manufacturers of Electric Vehicles (yes, it already exists) pegs the current population of electric vehicles in India at 1% of the total number of vehicles on the road. Of these, more than 95% are two-wheelers. The onus of this lopsided statistic is on the continuous supply of two-wheeled electric vehicles by some fringe assemblers and later some bigger corporates.
Two-wheelers comprise more than 95% of electric vehicles on Indian roads.
It would be safe to say all this has happened in the last one decade. Although India already had an electric four-wheeler maker by then (erstwhile Main Electric, which later was bought over by the Mahindra Group), the big two wheeler makers were busy churning out thousands of petrol-run bikes given the demand spurred by our huge population. As cities became congested, lifestyles changed and everyone yearned for more freedom to travel every day, bikes and scooters soon became the norm. The demand was always there but supply was an issue till about two decades ago. Not any more as factories became more adept at churning out dependable machines for the masses.
Automatic scooters soon overtook the motorcycle market. There was one chink in the armour though – they were less fuel efficient than motorcycles. A few saw an opportunity there. A substantial number of owners used their scooters locally, over shorter distances – what if they could do that at a lesser running cost? An electric scooter seemed imminent.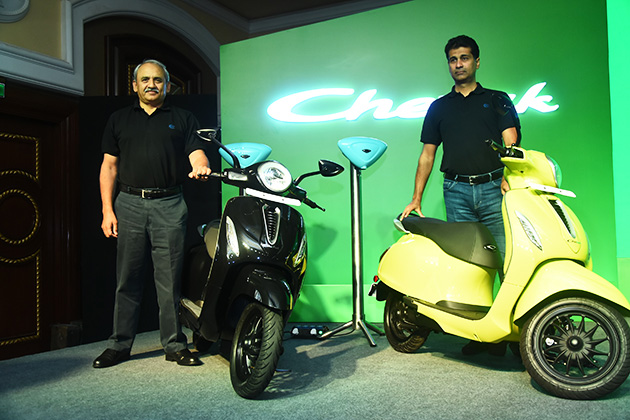 E-scooters are cheaper to run – almost a tenth of a regular fossil-fueled scooter and do not require registration even to this day.
Initially, with most established bike makers sticking to petrol-powered two wheelers, it gave smaller companies and entrepreneurs a chance to enter the segment. The ever-expanding footprint of Chinese businesses played its part too as quite a few collaborated with Indian firms to assemble imported kits in India and supply them locally. These low-range electric vehicles are a common sight in big metros and smaller towns. The reason? Well, they were cheaper to run – almost a tenth of a regular fossil-fueled scooter, which means substantial savings for small traders. Many families passed these to their children for commute to schools and colleges. Moreover, low-speed scooters do not require, even to this day, registration.
However, not every thing was rosy. Most of these suffered from poor build quality and ran on cheap Lead Acid batteries with limited life and no proper end-of-life recycling. The latter is a threat to the environment even though the bikes itself spewed no fumes. This did not help the image of electric scooters when more serious players joined in. But things are changing.
Most electric 2-wheelers suffered from poor build quality and ran on cheap Lead Acid batteries with limited life and no proper end-of-life recycling.

TVS iQube
The recent Auto Expo in Delhi was a sign of things to come. From newcomers such as EeVe and Bird Electric, to established players like Hero Electric, Okinawa and even Piaggio (Vespa) all showcased their mid to long-range scooters that not only upped the scale of basic vehicle qualities such as fit and finish and build quality, they even promised to be at par with their more popular petrol siblings when it comes to performance and practicality. Even outside the Expo, big players such as TVS and Bajaj have been showcasing their first electric two-wheelers. The presence of such names only bodes well for the segment as customers will look more seriously at non-polluting two wheelers as something for the long run. The escalation in quality and performance will also mean that these vehicles come in the radar of a more evolved audience – the kind who is more aware of clean mobility but has been shying away because what was on offer is simply not good enough.
Most modern scooters such as the Ather 450X and TVS iQube use state-of-the-art Lithium-Ion batteries – not only are these less bulky but they retain their charge longer and have a longer battery life.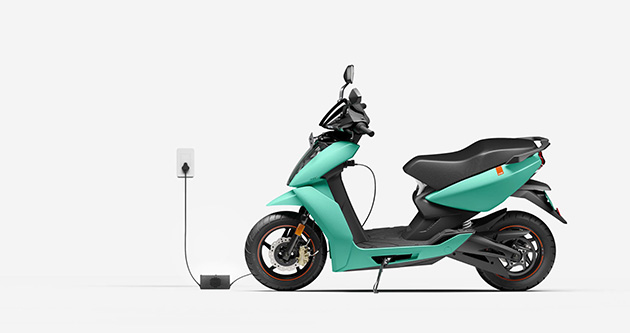 Electric two wheelers have seen some serious action in the last couple of years thanks to advancement in battery technology too. Most modern scooters such as the Ather 450X and TVS iQube now use state-of-the-art Lithium-Ion batteries for power. Not only are these less bulky but they also retain their charge longer and have a much longer battery life, which means lesser strain on the recycling part. Unlike cars, inherently scooters are not expected to run or used 24×7 so the current charging limitation of 4-5 hours for a full charge doesn't bother EV owners as much as electric car owners. Moreover, companies such as Ather Energy are also in the process of setting up fast-charging infrastructure in some cities that it operates in. Places such as popular restaurants, malls and multiplexes would be ideal for fast charging and topping up the battery for such electric two wheeler users.
Companies such as Ather Energy are also in the process of setting up fast-charging infrastructure in some cities that it operates in.
Will electric two wheelers replace their petrol cousins in the near future? Maybe not. The last few years have seen an evolution in battery tech but it is still good enough mainly for relatively short-range two-wheelers such as scooters. This is especially so because of the absence of charging infrastructure beyond certain city centres. The ramp-up of a charging network will require both public and private enterprise to chip in. However, the nature of usage of a typical electric two-wheeler makes it a more feasible purchase than a four-wheeler. Which is why it looks like two-wheelers, more appropriately scooters, would continue to lead the zero-emission mobility charge in India, and possibly many other countries likes ours.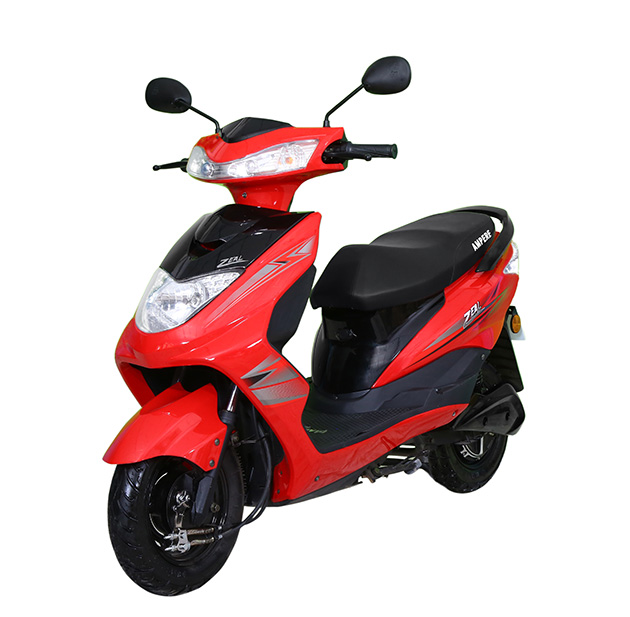 What's Out There?
Here's a list of some of the electric two-wheeler makers and their flagship brands:
Ather 450X: The second scooter from Bangalore-based startup Ather Energy, this one is already the fastest scooter in India. Comes with a theoretical range of around 115km, which its makers say can easily convert to 80-85km for any average rider.
Rs 1.45 lakh
Okinawa i-Praise: The flagship electric scooter from Gurugram-based company founded by a gentleman who once worked for one of the big two-wheeler makers. This big scooter boasts of the longest claimed range for an Indian electric two-wheeler – 165km with a 3-4 hour full charge time.
Rs 79,000
Ampere Zeal: Part of Chennai-based Greaves Group, it was one of the first in the fray with slow-speed e-scooters. This flagship scooter can go 70-75km and comes with a detachable battery that can be swapped with a fully charged one in a few minutes without having to wait.
Rs 77,000
Hero E5 Photon 48V: One of the first to start battery-powered cycles, Hero now has a wide range of e-scooters. Its flagship scooter also boasts of a range of 85-110km depending on the ride mode you use. At the recent Auto Expo, it also showcased an high-performance electric motorcycle concept.
Rs 66,000
Bajaj Chetak Electric: Chetak is a legendary name in Indian two-wheeler industry. Bajaj used it to announce its foray into zero-emission mobility. With clean lines and a modest 80km range, the Chetak EV comes across as a well-built bike.
Rs 1.15 lakh
TVS iQube: The latest big brand to join the electric story, this state-of-the-art scooter boasts of a 75km claimed full-charge range and a top speed of 78 kms per hour. The bike takes the usual 4-5 hours for a full charge.
Rs 1.15 lakh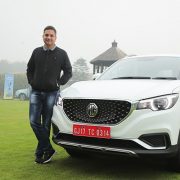 Girish Karkera
Girish Karkera is a car and bike nut who managed to carve a living out of his passion. In a career spanning 22 years as a journalist, he has spent most of it following the mobility industry and evaluating newly-launched automobiles.