The great Indian zero waste wedding
Quite contrary to the big fat Indian wedding, Prashin and Deepa's zero-waste affair redefines the idea of a traditional desi wedding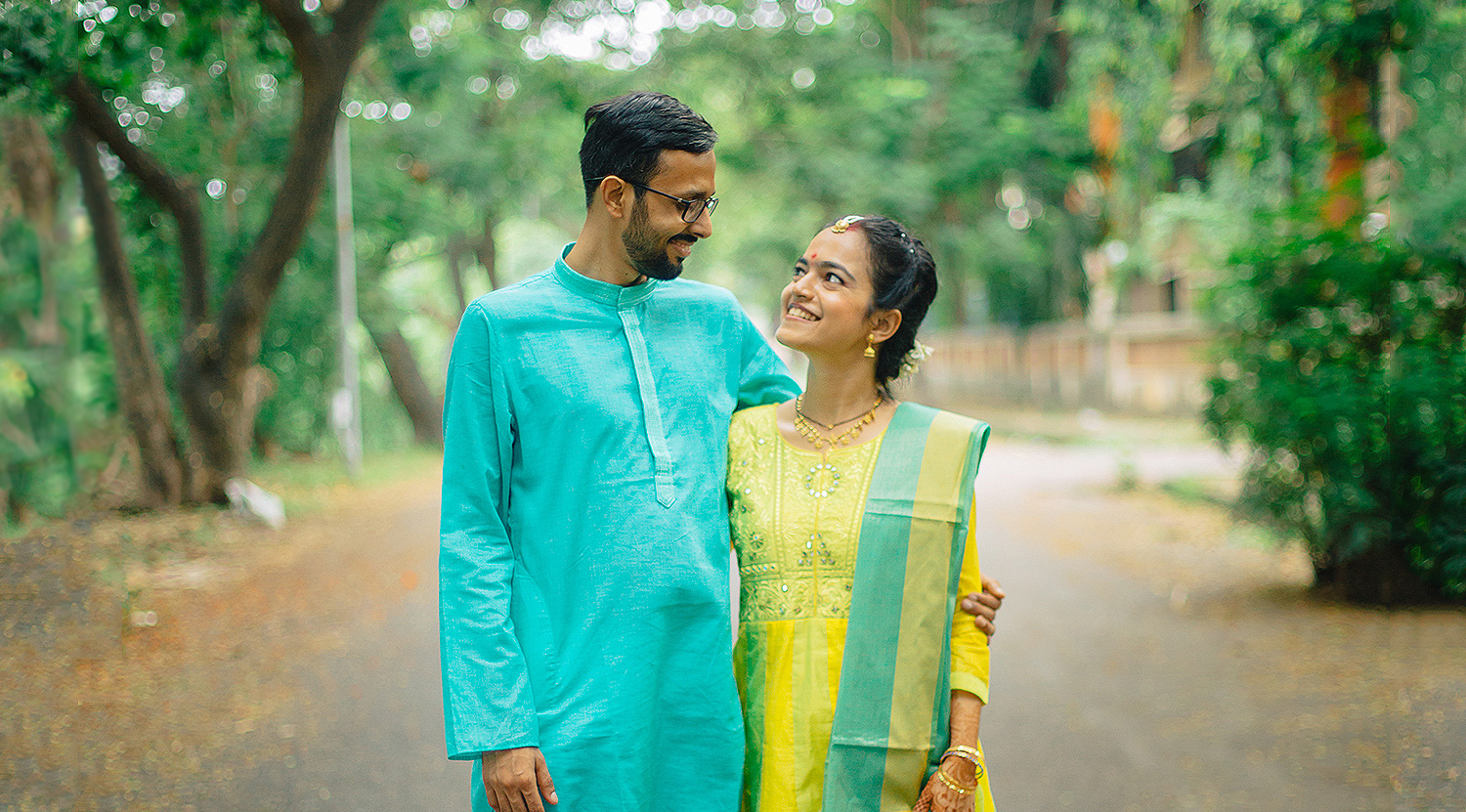 Image Source: Prashin Jagger and Deepa Kamath
Engagement rings made of wood, welcome sign on a repurposed cardboard box, seed balls for return gifts and e-invites swapped for traditional wedding cards. When Mumbai couple Prashin Jagger and Deepa Kamath decided to tie the knot in June 2018, they couldn't have thought of any other way to do it than in a sustainable way. Because it was after all, an extension of who they are. "This is not a concept wedding for us," says Prashin. "It's a way of life. This is how we intend to live our life. We try to have a low impact lifestyle and do the best we can living in the city." Prashin is a photographer and filmmaker while Deepa is currently pursuing her M.A. in Pali from Mumbai University.
'This is not a concept wedding for us; it's a way of life, it's how we intend to live.'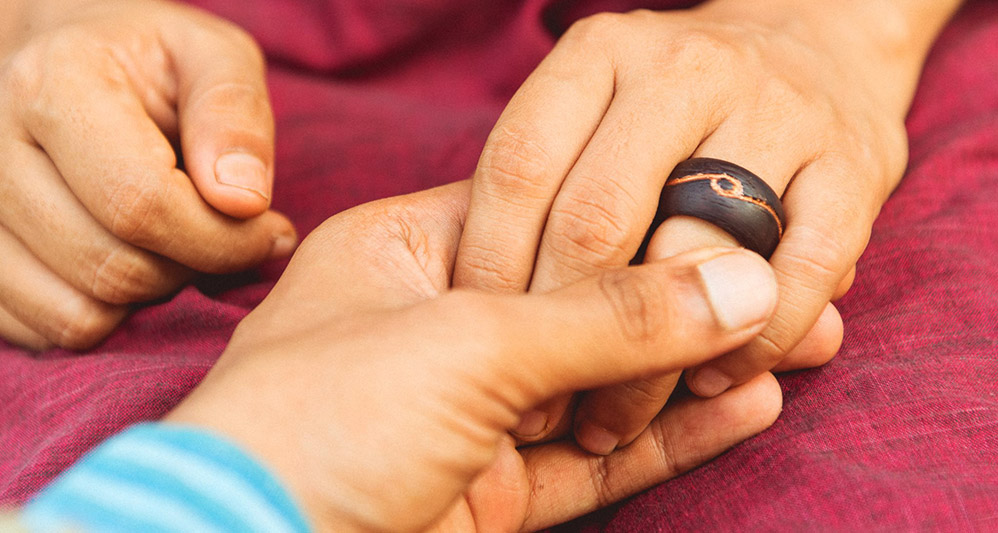 A far cry from a big fat Indian wedding (with a budget of approx. ₹ 80,000), the couple's respective families weren't too delighted about keeping it low key, but came around eventually. They weren't the ones who needed extra convincing anyway. "For us the only difficulties were explaining our ideas to the vendors. Somehow, having simplicity and basic requirements ruffles up the vendors. They always hit you with the, 'Log kya kahenge? Shaadi pe bus itna hi.' But by the end of it, they got a sense of what we were trying to do and were able to respect that."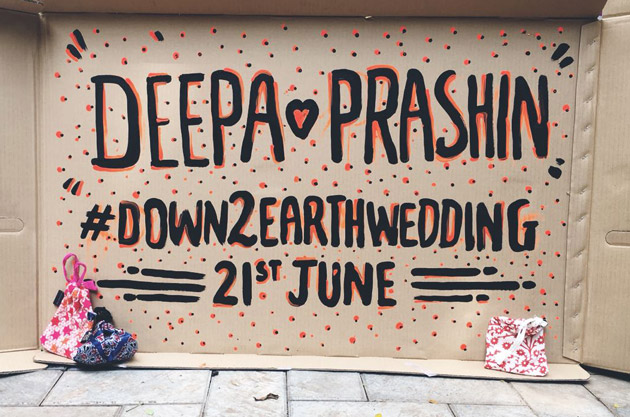 Prashin and Deepa met in college and studied photography together. "Along the way, Deepa gravitated towards plants and nature and pursued that by travelling to farms and learning about nature. I also accompanied her and we have since then adopted a more conscious approach to life. We believe in bringing something to our home only when there is a real need than a perceived want."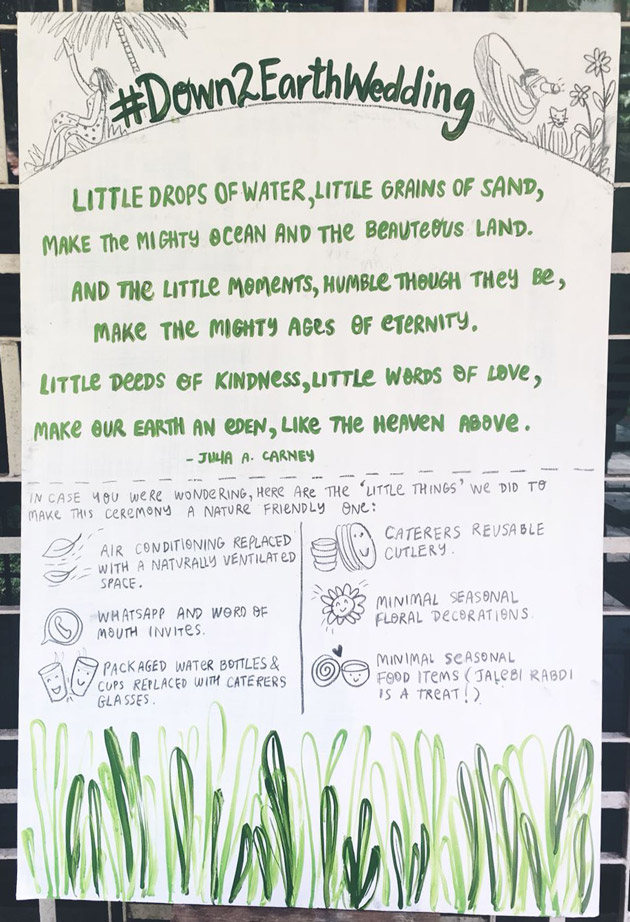 Here's how the couple made it a sustainable affair:
Used as many natural, compostable items to avoid a negative impact on the environment

Used reusable instead of disposable plastic bottles/glasses

Used minimal floral decorations

Conducted the wedding at naturally ventilated venue instead of an air-conditioned venue

Served seasonal food items

Used reusable caterers' cutlery

Sent out Whatsapp and word-of-mouth invites

Ensured least food wastage. Leftovers were taken home/given to the needy nearby

Placards at the wedding were made with re-purposed items

Return gifts were seed balls (Bhavtal, Pune) given in a recycled cloth bag from a local tailor (Just Wear Dressline, Mumbai)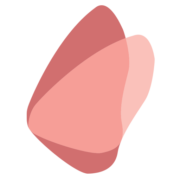 Team Ethico
We're a team that is unlearning modern-day, convenient living to be able to lead an environmentally ethical life, and in the process sharing our insights with our readers.