Ethico picks: 10 products that grant you freedom from unsustainability
Freedom from colonial rule allowed India to develop into a prosperous and self-sufficient country, albeit at a cost primarily borne by the environment. In the spirit of independence, it's now time to take stock and make sustainable choices for our future.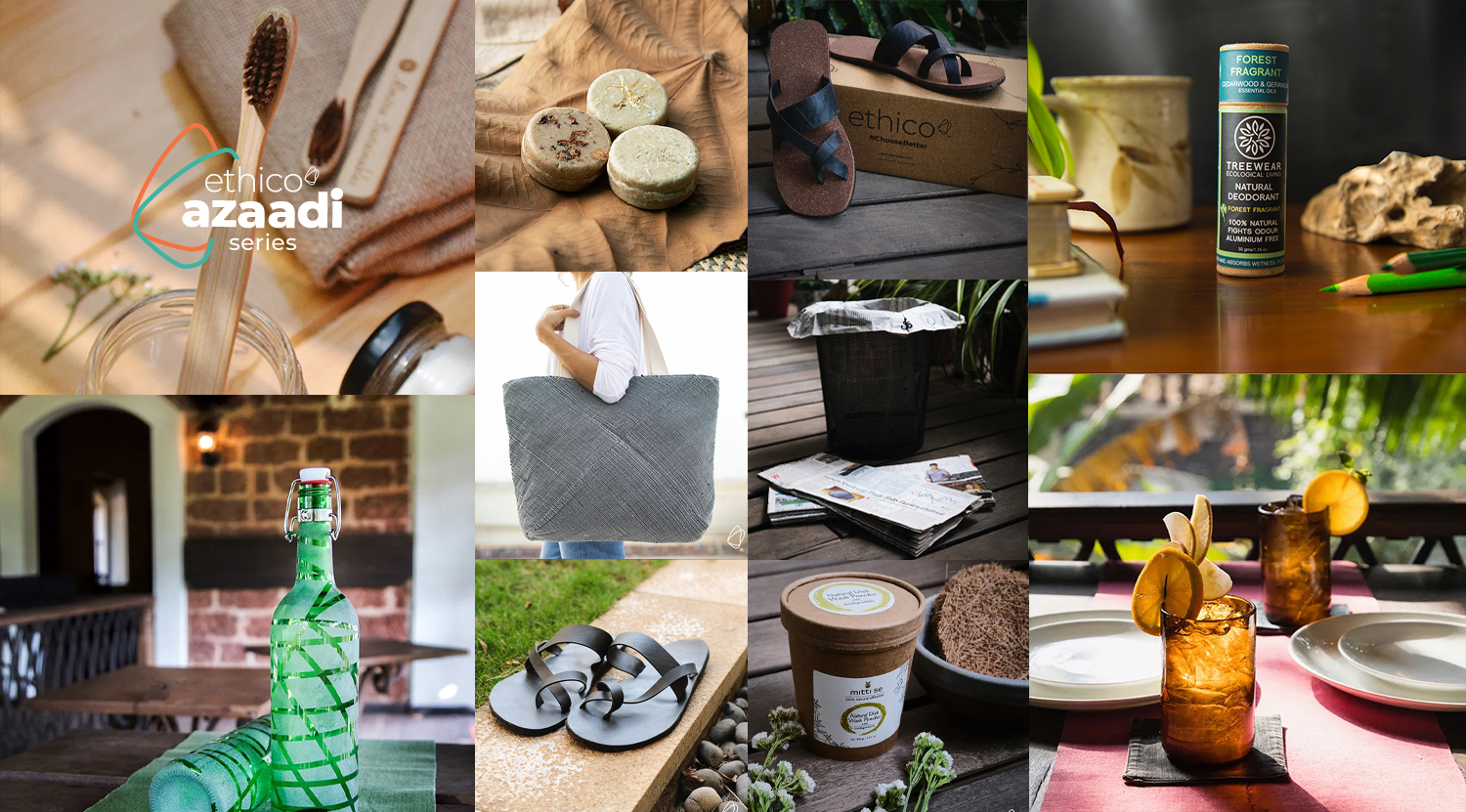 Independent India is a burgeoning superpower. However, it's being built at the expense of our wildlife and natural resources. Every day, piles of garbage — a lot of it plastic — make their way not just into our landfills, but also into our water bodies. Ethico's co-founders, Indranil Sengupta and Rabia Tewari, have encountered everything from milk packets and toothbrushes to toys and shoes while toiling away at the #MahimBeachCleanUp, a volunteer-driven movement started by them to clear the Mahim shoreline of plastic and other man-made debris.
But the scenario doesn't have to be so grim. Small changes in our consumption habits can go a long way towards integrating sustainability into our lives and society. At Ethico, we are constantly striving to bring you sustainable alternatives to everyday products. Here are our 10 picks so you can begin to make that change.
Shampoo bar
From excessive plastic packaging entering landfills to coral reefs being obliterated by sunscreen, it's no secret that the beauty industry puts a massive burden on the planet. But you can do your part to stop contributing to the problem, and it can begin with a simple product — a shampoo bar. Normally, shampoos and other liquid personal care products come with a fairly heavy carbon footprint, right from their packaging to their high-emission supply chains. Meanwhile, shampoo bars are all bar and no bottle, and are free of toxic chemicals and scary additives. If you would like to make the switch, try these shampoo bars from Nytarra, which come in three variants and use cold-pressed natural ingredients to nourish your hair.
Newspaper bin liners
Plastic bin liners come in a plethora of options nowadays, from degradable to biodegradable and compostable. These terms very often serve no purpose other than to confuse the consumer. They aren't particularly environmentally friendly and, if care isn't taken at your end, they almost always end up in landfills. A simple solution to this conundrum is to start using newspaper bin liners. Handmade by women from low-income families using discarded newspaper and starch glue, these sturdy bin liners from Ethico can be used to hold kitchen, bathroom, and domestic waste, and are completely biodegradable.
Bamboo toothbrush
What's one of the first things you touch after you wake up in the morning? It's most likely your toothbrush, isn't it? And this omnipresent plastic toothbrush is one of the most difficult pieces of plastic to eliminate from your everyday life, since sustainable alternatives may not be as easy to come by at your supermarket. But options do exist in the form of bamboo, which is a sustainable material that is 100 per cent biodegradable. So the next time, instead of picking up the first toothbrush you see on your grocery run, why don't you get one of these sleek, FDA-approved bamboo toothbrushes from Almitra Sustainables? It's bound to make your mornings more cheerful!
Upcycled bags
You already know single-use plastic is bad for the environment, and you are already informed about the virtues of reusable bags. You want to do your part, but are you tired of the boring white cloth bags that are meant to replace the plastic ones in your household? Try Aarohana's bags, the outer layers of which are made using waste multi-layer plastic that cannot be recycled, while the inner layers comprise soft, hand-dyed cotton. You can choose one for every outing, from beach hopping to shopping.
Reusable cloth diapers
Did you know that disposable diapers take over 500 years to decompose? What if we told you that you can get the same level of comfort and convenience from a cloth diaper? After all, cloth diapers have come a long way since the age of the traditional langot. These advanced cloth diapers from SuperBottoms, for instance, are easy to snap on, easy to change, last 3-4 hours at a time, and can be reused until your baby is potty trained. Moreover, they're made using certified organic cotton and have none of the chemicals and plastics found in disposable diapers. They are better not only for your baby, but the environment too.
Upcycled footwear
From their soft soles to their pointy heels, shoes can be extremely bad for the environment. They are almost impossible to recycle, and the footwear industry keeps churning out more and more of these notorious polluters to keep up with demand. It's time to ditch the plastics and treat our feet to some sustainable TLC. These sandals from Paaduks are handcrafted using upcycled rubber from old tyres, and natural cork. Additionally, Paaduks' range of footwear is all-vegan and uses vegetable dyes. The Ridin and Valka sandals, available for both men and women, are must-haves in your shoe closet!
Natural deodorant
Deodorants come in aluminium cans with plastic nozzles and caps that are not only carbon-intensive to manufacture, but also difficult to recycle. What if we told you that there is an eco-friendly alternative out there for you? This range of natural deodorants from TreeWear is made from a blend of essential oils extracted from plants and herbs, and natural butters. The deodorants come in four 'flavours', are non-toxic, food grade (yes, they are so natural you could eat them), and moisturising.
Organic cotton pads
Menstruation is no exception to how pervasive plastic has become in our lives. Did you know single-use menstrual hygiene products are non-recyclable, and that one single menstruator causes anywhere between 5,000 and 15,000 pads and tampons to end up in landfills? Try these cotton pads from Eco Femme instead, which are made with pure cotton, and dyed using organic colours. The multiple layers of cotton provide comfort and high absorbency, while a polyurethane laminate layer makes them leak-proof. These cotton pads can be washed and reused for three to five years, thus saving hundreds of disposable sanitary products from ending up as trash.
Tall glasses and water bottle
Ever wonder what happens to all those beer and wine bottles that holidaymakers discard while they are having the time of their life in Goa? They wash up on the shores, or end up on the streets, turning the idyllic state into a nightmare for locals to clean. This is where IWAS comes in. They pick up these bottles and, with the help of the local community, transform them into fantastic tall glasses and water bottles. The water bottles feature a swing cap that makes them completely airtight, letting them easily replace plastic bottles in your home as well as the workplace.
Upcycled stationery
Beautiful stationery is a style statement. With these upcycled notebooks and pencils from The Second Life, all made using recycled paper, discarded newspaper, and old rubber tyres, your statement will include a message about sustainability too.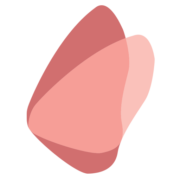 Team Ethico
We're a team that is unlearning modern-day, convenient living to be able to lead an environmentally ethical life, and in the process sharing our insights with our readers.