Three reasons why your child must grow up with wooden toys
From sparking imagination to making the child more mindful, wooden toys are so much more than their plastic counterparts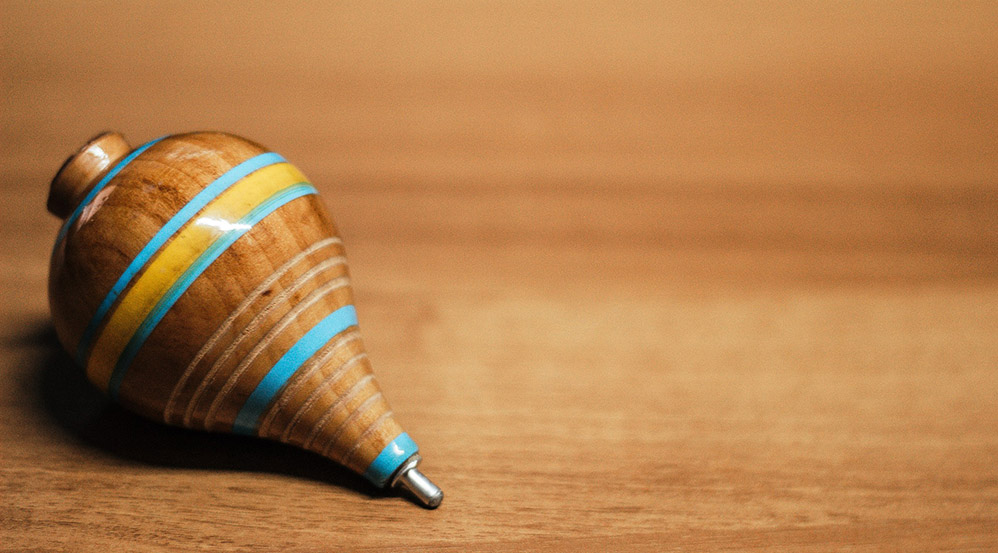 Image Source: Pixabay
Channapatna. This small town on the outskirts of Bengaluru is synonymous with wooden toys. It is said to have captivated the fancy of the mighty ruler of Mysore, Tipu Sultan and continues to endear kids to this day. There is something so timeless about the appeal of wooden toys and yet, they pale in comparison to their shiny plastic counterparts. Why?

Material benefits
The toy industry in US alone, raked in $22 billion in sales last year. And still, the sustainable toy market is very much a niche industry. Sustainable toys are made from natural, biodegradable materials like wood, cotton, metal and natural rubber that are also long lasting and durable. Wooden toys especially are known to engage children over generations – throw them from the second floor or try to hammer them to pieces; even the most boisterous three-year-old will have a hard time destroying a wooden block. Plastic toys, on the other hand, could disintegrate with much less fervor.
'Wooden toys are sturdy and known to engage children over generations.'
Plastic breaks but doesn't break down
Besides, these are coated in chemicals, resulting in greenhouse gas emissions. Because they're a mix of plastic and metal, they're all the more difficult to recycle or break down. So much so that they make the eyesore of a soda bottle look better. And, plastic is a comparatively brittle substance, which means that these toys have a very short life span – at times lasting only a few days or weeks. Add to that the electrical components, which could render the toy useless once they break down. It doesn't end there. The health hazards posed by plastic toys are considerable. They can break into small, pointy pieces that can hurt, be ingested by children or can be potential choking hazards.
Despite these flaws, plastic rules. For not only is it much more affordable than wood, it is also a very versatile product. You can twist and bend plastic and add electrical components to make a million different toys that can sing, speak and engage a child with lights and sensory elements, unlike wood. But is that a good thing?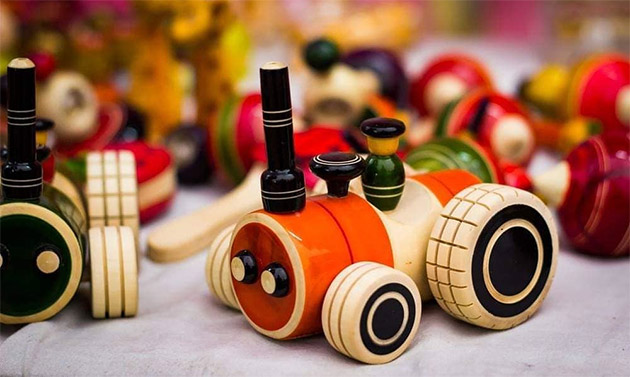 Nature fuels imagination
The overarching principle is that children are creative problem solvers, and toys are meant to be platforms for a child's playing, not directing the child's play. Children need to build their imagination around toys that don't control the interaction, but rather promote a unique interaction. Plastic toys are usually built with an instruction manual – pull the levers, press the buttons, etc. And more often than not, an adult will have to put up a demonstration for the child on how to play with it. The irony!
Most kids are enamored enough by an empty box, a bowl or a spoon. They don't need the drama of a toy or constant engagement for that matter. 'Boredom' in fact, is known to fuel imagination and creativity because you're giving the brain that much time to wander and entertain itself. But if one must indulge, majority of wooden toys nudge the child to explore independently. This is what we need – toys that can be taken apart or remade or reassembled into something different – like the old fashioned wooden nesting toys, wooden blocks, balance toys, a simple red rubber ball etc. Of course there are inspired plastic toys that can foster creativity and growth too. But how does one choose from the mass of hypnotic, shiny distractions?
'Plastic toys are usually built with an instruction manual – pull the levers, press the buttons, etc.; wooden toys nudge the child to explore.'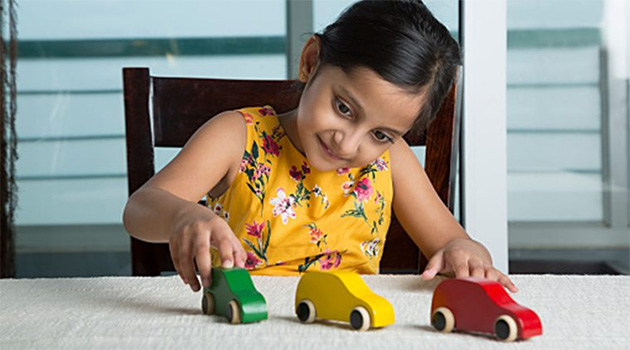 Buying a new toy? Ask yourself this
Ask yourself a few simple questions while buying a toy. Is the toy 10 per cent-toy and 90 per cent-child centric? Is this adding value? Children today, growing up in an urban landscape, with minimal access to open recreational spaces and the joys of the natural world are anyway deprived of the palpable pleasure of being able to connect with natural materials in the outdoors – to be able to experience objects that feel firm and yet soft, familiar and yet indescribable. Let's give them these little joys. They're far more elusive than you might think.
Where can you buy wooden toys?
Our favourite places to pick up wooden toys remain handicraft exhibition stalls that crop up across our cities every few months.
Brainsmith (https://www.brainsmith.in) has an extensive range of premium wooden toys that are made from environmentally sustainable timbers and certified non-toxic coating.
Bloon Toys (https://bloontoys.com) is a relatively new entrant to the market that features aesthetically beautiful toys that are modern yet traditional.
Piccolo Toys (http://www.piccolotoys.in) features a range of wooden Rainbow Stackers, Pull Along Handcarts and Wooden Building Blocks among other interesting toys.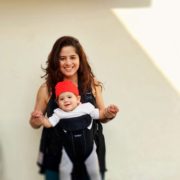 Neha Talwalkar
Neha is a literature, classic rock and football enthusiast with a love for travel. A full-time Mommy Blogger, you'll often find her reading to her daughter or looking up the best substitute to anything plastic!